This site complies with the HONcode standard for trustworthy health information:
verify here.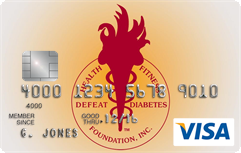 Rewarding for
you and us
Defeat Diabetes Foundation
Defeat Diabetes
Foundation
150 153rd Ave,
Suite 300
Madeira Beach, FL 33708
Drugs » Alternative Medicine
Search our News Articles Archives for diabetes and health news. Search by word or phrase. The latest article will appear first.
Sprints Improve Blood Vessel Function
Posted: Saturday, June 07, 2008
Short, intensive exercise has been shown to have great benefit for the heart. A primary example of such an activity is sprinting, which was under focus in a study that confirmed this cardiovascular benefit.


Sun Light Helps Prevent Type 1 Diabetes
Posted: Thursday, June 05, 2008
Sun light, which is a major source of vitamin D, appears to lower type 1 diabetes risk for children. This discovery was recently made at the University of San Diego Moores Cancer Center.


Chronic Marijuana Use Can Lead to Brain Damage
Posted: Tuesday, June 03, 2008
Long-term cannabis smoking can lead to structural damage in parts of the brain, according to a recent study. Cannabis, or marijuana, is often believed to be generally harmless by smokers and some non-smokers, but the results of this study suggest otherwise.


Mediterranean Diet Helps Prevent Diabetes
Posted: Friday, May 30, 2008
A diet based heavily on olive oil, fruits, fish, grains, nuts, and vegetables, and low in meat and dairy products, has been shown to be very beneficial in protecting against type 2 diabetes. This is known as a typical "Mediterranean diet."


AACE: Red Wine Could Benefit Patients With Diabetes
Posted: Thursday, May 29, 2008
New research suggests that resveratrol, a chemical commonly found in red wine, has the ability to lower blood-sugar levels, but it might also produce certain unpleasant adverse effects.


Cocoa Might Help Diabetics
Posted: Wednesday, May 28, 2008
Type 2 diabetics may benefit from consuming cocao-rich beverages, according to a recent study. Some naturally occuring compounds in cocao, called flavonols, may have increase bloodflow in type 2 diabetics, limiting the risk for cardiovascular disease.


Pine Bark Extract May Boost Diabetics' Heart Health and Improve BG
Posted: Thursday, May 22, 2008
Results from a new study suggests that supplements of extracts from French maritime pine bark may reduce blood pressure and the use of blood pressure medication among diabetics.


Some Fats Reduce Diabetes Risk
Posted: Wednesday, May 07, 2008
The link between obesity and diabetes has been significantly documented, but a recent study has revealed that certain types of fats might actually reduce the risk of insulin resistance and diabetes.


Vigorous Walking Slows Biological Aging to a Crawl
Posted: Tuesday, April 29, 2008
Just vigorous walking for about an hour a day five times a week can chop a dozen years off the biological age of persons 64 and older, according to a new research.


Healthy Breakfast May Protect Against Heart Disease
Posted: Tuesday, April 29, 2008
Breakfast is more than just an eye-opener that helps you transition from sleep to the day ahead. Eating breakfast, especially one that includes whole grains, reduces your risk for heart attack, stroke, type 2 diabetes, and heart failure.


Costa Rica Travel Corp. will donate a portion of the proceeds to and is a sponsor of Defeat Diabetes Foundation.
Send your unopened, unexpired test strips to

:


Defeat Diabetes Foundation
150 153rd Ave, Suite 300
Madeira Beach, FL 33708
DDF advertisement
Analyze nutrition content by portion
DDF advertisement