This site complies with the HONcode standard for trustworthy health information:
verify here.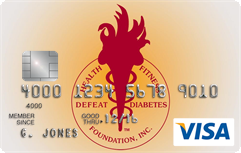 Rewarding for
you and us
Defeat Diabetes Foundation
Defeat Diabetes
Foundation
150 153rd Ave,
Suite 300
Madeira Beach, FL 33708
Drugs » Alternative Medicine
Search our News Articles Archives for diabetes and health news. Search by word or phrase. The latest article will appear first.
Diabetes Drugs Given 'Too Soon'?
Posted: Tuesday, March 17, 2009
One in three people with Type 2 diabetes are given medication too soon, instead of being urged to eat better and do more exercise, a UK study suggests.


Abdominal Fat Linked to Low Vitamin D Intake
Posted: Saturday, March 14, 2009
Teens who consume more vitamin D tend to have lower abdominal fat, and a subsequently diminished risk in the development of future heart disease and diabetes. This recently published research suggests that teens need to be educated to the benefits of vitamin D, and increase their natural and supplemental exposure to it.


Lifestyle Program for Diabetics Improves Mind, Body and Wallet by 87%
Posted: Wednesday, March 11, 2009
Workers with diabetes and obesity improved their absenteeism and disability rate by as much as 87 percent with the help of a lifestyle intervention program administered by researchers at the University of Virginia Health System.


Broccoli Helps Fight Respiratory Ailments
Posted: Thursday, March 05, 2009
Eating broccoli naturally triggers an antioxidant response in the body that helps protect against certain respiratory conditions, according to a recently published study.


Moderate Alcohol Consumption Strengthens Bones
Posted: Wednesday, March 04, 2009
One-to-two glasses of beer or wine per day, as well as other forms of moderate alcohol consumption, might help strengthen bones. Heavy alcohol consumption, however, appears to have the opposite effect, leading to decreased bone density. The results come from a recent study conducted on primarily elderly individuals, a segment of the population most at risk for osteoporosis and general bone fragility.


Diabetics Can Choose Their Energy-Restricted Diets
Posted: Wednesday, March 04, 2009
For people with type 2 diabetes, diets high in either monounsaturated fatty acids or carbohydrates are good -- as long as the calories they contain are limited.


Metabolic Syndrome Increases Salt Sensitivity
Posted: Wednesday, March 04, 2009
The blood pressure of patients with metabolic syndrome showed significantly greater sensitivity to high- and low-sodium diets compared with a control group, researchers found.


New Stem Cell Method Provides Less Controversy and Profound Potential
Posted: Tuesday, March 03, 2009
A newly developed method for producing stem cells that can mimic other cell types, could have wide reaching implications. The new process does not require controversial embryonic stem cells, and is speculated to have the potential to help cure diseases such as diabetes and Parkinson's.


Camel Milk Helps Prevent Diabetes
Posted: Thursday, February 26, 2009
In a country with far and away the highest incidence of diabetes in the world, a potential preventative treatment has been found in an unlikely place; camels. According to researchers in Bikaner, India, camel milk contains sufficient levels of insulin to help prevent, and perhaps treat, both type 1 and type 2 diabetes.


Medicare OKs Bariatric Surgery As Diabetes Treatment
Posted: Tuesday, February 24, 2009
The Centers for Medicare & Medicaid Services, or CMS, announced last week a clarification in its policy for Medicare coverage of bariatric surgery as a treatment for certain beneficiaries with type 2, or non-insulin-dependent, diabetes.


Costa Rica Travel Corp. will donate a portion of the proceeds to and is a sponsor of Defeat Diabetes Foundation.
Send your unopened, unexpired test strips to

:


Defeat Diabetes Foundation
150 153rd Ave, Suite 300
Madeira Beach, FL 33708
DDF advertisement
Analyze nutrition content by portion
DDF advertisement