This site complies with the HONcode standard for trustworthy health information:
verify here.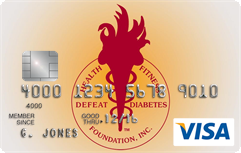 Rewarding for
you and us
Defeat Diabetes Foundation
Defeat Diabetes
Foundation
150 153rd Ave,
Suite 300
Madeira Beach, FL 33708
Drugs » Alternative Medicine
Search our News Articles Archives for diabetes and health news. Search by word or phrase. The latest article will appear first.
High-Heat-Treated Foods Promotes Risk Factors for Diabetes and Cardiovascular Diseases
Posted: Sunday, April 04, 2010
The modern Western lifestyle is characterized by the consumption of high-heat-treated foods because of their characteristic taste and flavor. However, it has been shown that treating food at high temperatures can generate potentially harmful compounds that promote inflammation and cardiovascular disease in subjects with diabetes.


Selenium Improves Glucose Regulation in Men
Posted: Sunday, April 04, 2010
In a French prospective observational study, older men with higher plasma selenium levels at baseline are less likely to have impaired fasting glucose levels or Type 2 diabetes during the subsequent 9 years. However, no such protective effect of higher baseline selenium levels is seen in older women in the study.


April is Defeat Diabetes® Month
Posted: Thursday, April 01, 2010
Defeat Diabetes Foundation Presents 30 Days of Activities to Help Prevent the Disease and its Complications


Lunchtime Coffee Break Best for Fighting Diabetes
Posted: Sunday, March 21, 2010
Drinking coffee cuts diabetes risk, new research confirms, but you may need to enjoy your java with lunch if you want to get any benefit.


Unhealthy Foods Become Less Popular with Increasing Costs -- JAMA
Posted: Sunday, March 14, 2010
Adults tend to eat less pizza and drink less soda as the price of these items increases, and their body weight and overall calorie intake also appear to decrease, according to a new report.


Increasing Vitamin D Can Reduce Type 2 Diabetes by 55 Percent
Posted: Sunday, March 07, 2010
People who get plenty of vitamin D can cut their chance of developing Type 2 diabetes by 55 percent, according to the review of over 100,000 people in 28 studies.


Coffee Drinkers Have Lower Stroke Risk
Posted: Sunday, March 07, 2010
Drinking just one cup of coffee a day -- either regular or decaffeinated -- was associated with a 30% reduced risk of stroke, a large, prospective study showed.


Chocolate Linked to Lower Stroke and Stroke Mortality Risk
Posted: Sunday, February 28, 2010
A new systematic review suggests higher chocolate consumption may be associated with a lower risk for incident stroke and stroke-related mortality.


Lasting Benefit Seen for Lifestyle Changes, Metformin in Diabetes
Posted: Sunday, February 28, 2010
For people at risk for Type 2 diabetes, a combination of diet, exercise and, to a lesser extent, treatment with metformin can help keep the disease at bay for 10 years, researchers said.


Diabetes Tied to Poor Impulse Control
Posted: Sunday, February 21, 2010
Patients with newly diagnosed Type 2 diabetes were significantly more likely to show poor impulse control in psychological testing than healthy people, researchers said. The findings could help explain why diabetic patients find it difficult to make the recommended lifestyle adjustments such as avoiding high-fat foods and maintaining daily exercise.


Costa Rica Travel Corp. will donate a portion of the proceeds to and is a sponsor of Defeat Diabetes Foundation.
Send your unopened, unexpired test strips to

:


Defeat Diabetes Foundation
150 153rd Ave, Suite 300
Madeira Beach, FL 33708
DDF advertisement
Analyze nutrition content by portion
DDF advertisement