This site complies with the HONcode standard for trustworthy health information:
verify here.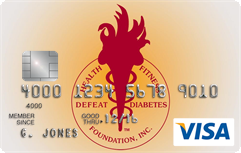 Rewarding for
you and us
Defeat Diabetes Foundation
Defeat Diabetes
Foundation
150 153rd Ave,
Suite 300
Madeira Beach, FL 33708
Drugs » Drugs
Search our News Articles Archives for diabetes and health news. Search by word or phrase. The latest article will appear first.
Investigational Drug Produces Significant Weight Loss for Obese
Posted: Friday, July 07, 2006
Investigators reported that — Lorcaserin, an investigational drug for the treatment of obesity, produced weight losses between four and 7.9 pounds (1.8 to 3.6 kg) in a 12-week phase IIb dose-ranging study.


Sanofi's Acomplia (rimonabant) Weight Loss Drug Gets EU Approval
Posted: Friday, July 07, 2006
The European Commission has approved 20-mg tablets of rimonabant for use as an adjunct to diet and exercise in the treatment of obese or overweight patients with associated cardiometabolic risk factors such as type 2 diabetes or dyslipidemia.


LDL Cholesterol Below Recommended Levels Is Better
Posted: Friday, June 30, 2006
Lowering LDL ("bad") cholesterol levels substantially below currently recommended levels significantly reduces the chances that people with diabetes and heart disease will suffer a stroke or heart attack, researchers report.


New Agent Reduces Risk of Diabetic Retinopathy
Posted: Friday, June 23, 2006
A protein kinase C-beta inhibitor reduced the risk of sustained vision loss and progression of diabetic macular edema in two phase III trials, researchers announced.




New Drug Galvus Lowers A1c 2.8%
Posted: Friday, June 23, 2006
Galvus, a new once-daily oral treatment option for type 2 diabetes, lowers A1c 2.8% and demonstrates impressive efficacy, especially in patients with poor glycemic control, as well as weight loss benefits in obese patients.


Pfizer, Bayer Partner on Fat Modifier Obesity Drugs
Posted: Friday, June 23, 2006
Pfizer is buying exclusive worldwide rights to an experimental class of Bayer obesity drugs.


Investigational Januvia (MSD) Put Through Its Paces for Diabetes
Posted: Thursday, June 15, 2006
Researchers reported that, Januvia (sitagliptin), an investigational oral agent for type 2 diabetes, appears to be effective when given as a monotherapy or as an adjunct to Glucophage (metformin) or Actos (pioglitazone). FDA approval expected soon.


New Oral Insulin Shows Safety, Feasibility in Trials
Posted: Thursday, June 15, 2006
In the first human trials of oral insulin, the drug acted within 15 minutes and showed 60%-70% of the biopotency of injected insulin, without causing any adverse effects, researchers reported here at the 66th Scientific Sessions of the American Diabetes Association.




Once-Weekly BYETTA (Exenatide) LAR Improves Glucose Control in Patients with Type 2 Diabetes
Posted: Thursday, June 15, 2006
Reduces A1c by 2 points and average weight lose of 8 pounds in 15 weeks.


Ten Thousand Patients Using Levemir Insulin Show Improvements in BG Without Weight Gain
Posted: Thursday, June 15, 2006
Levemir reduced mean A1C levels by 0.54 percent for type 1 and 0.89 percent for type 2 diabetes patients.




Costa Rica Travel Corp. will donate a portion of the proceeds to and is a sponsor of Defeat Diabetes Foundation.
Send your unopened, unexpired test strips to

:


Defeat Diabetes Foundation
150 153rd Ave, Suite 300
Madeira Beach, FL 33708
DDF advertisement
Analyze nutrition content by portion
DDF advertisement