This site complies with the HONcode standard for trustworthy health information:
verify here.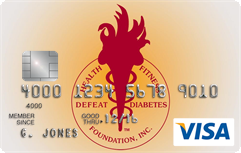 Rewarding for
you and us
Defeat Diabetes Foundation
Defeat Diabetes
Foundation
150 153rd Ave,
Suite 300
Madeira Beach, FL 33708
Drugs
Search our News Articles Archives for diabetes and health news. Search by word or phrase. The latest article will appear first.
Don't Rely on Beta-Blockers to Reduce Blood Pressure
Posted: Thursday, August 16, 2007
Research favors other drugs to control hypertension. While high blood pressure patients taking beta-blockers have a reduced risk of stroke of 16 percent to 22 percent compared with a placebo, the other hypertension drugs reduce that risk by an average of 38 percent.


Secondary Failure of Glucose Control With Metformin, Sulfonylurea, or TZD's Monotherapy
Posted: Thursday, August 16, 2007
Which drugs are the ones to sustain good control, the longest?


Metformin and Body Weight
Posted: Thursday, August 16, 2007
Where most other diabetes medications cause weight gain, metformin can cause weight reduction.


Trial Using Cancer Meds To Control And Possibly Reverse Diabetes
Posted: Wednesday, August 08, 2007
Drug can possibly kill off the T-cells that are attacking the betacells.


Lettuce May Be The Next Big Diabetes Treatment
Posted: Wednesday, August 08, 2007
Capsules of insulin produced in genetically modified lettuce could hold the key to restoring the body's ability to produce insulin and help millions of Americans who suffer from insulin-dependent diabetes, according to University of Central Florida biomedical researchers.


Statin Use in Patients With LDLs of 40mg/dL or Less is Safe and Beneficial
Posted: Wednesday, August 08, 2007
Statins used in patients with extremely low LDL cholesterol levels are safe and may lead to improved survival, according to the results of a new study. This survival benefit of a reduced mortality of 42% was observed across multiple subgroups, including patients with LDL cholesterol levels <40mg/dL and those without documented coronary artery disease.


Stephen Covey, Presents a Patient Education Program at AADE
Posted: Wednesday, August 08, 2007
Dr. Stephen Covey, author of the bestselling book The 7 Habits of Highly Effective People, and an internationally respected leadership authority, has teamed up with The American Association of Diabetes Educators (AADE) and Bayer Diabetes Care to introduce a unique patient education tool, The 7 Habits of Highly Effective People.


Taking Statins May Increase Cancer Risk
Posted: Friday, August 03, 2007
Lowering cholesterol with statins may slightly increase the risk of cancer, a study suggests more moderate doses.


Both Diabetes TZD Drugs 'Pose Heart Risk'
Posted: Friday, August 03, 2007
Rosiglitazone and pioglitazone, both drugs commonly prescribed to treat type 2 diabetes double the risk of heart failure, a study of data on more than 78,000 patients suggests.


Rosiglitazone Seen No Better than Other Drugs in Diabetic Control
Posted: Friday, August 03, 2007
The data from 8,432 patients found that glycemic control, as measured by levels of HbA1c, was no better in patients given rosiglitazone than those given other antidiabetic drugs, found Bernd Richter, M.D., of the University of Duesseldorf, and colleagues.


Costa Rica Travel Corp. will donate a portion of the proceeds to and is a sponsor of Defeat Diabetes Foundation.
Send your unopened, unexpired test strips to

:


Defeat Diabetes Foundation
150 153rd Ave, Suite 300
Madeira Beach, FL 33708
DDF advertisement
Analyze nutrition content by portion
DDF advertisement