This site complies with the HONcode standard for trustworthy health information:
verify here.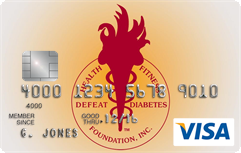 Rewarding for
you and us
Defeat Diabetes Foundation
Defeat Diabetes
Foundation
150 153rd Ave,
Suite 300
Madeira Beach, FL 33708
Drugs
Search our News Articles Archives for diabetes and health news. Search by word or phrase. The latest article will appear first.
Early Childhood Vitamin D Consumption Could Prevent Type 1 Diabetes
Posted: Thursday, March 13, 2008
Five separate studies have uncovered a connection between early childhood Vitamin D consumption and the diminished risk of developing Type 1 diabetes later in life. According to each study, the higher the dose of Vitamin D, the lower the risk of developing the disease.


Frog Skin Provides Hope For A New Diabetes Teatment
Posted: Wednesday, March 12, 2008
Just as the spit from the Gila Monster has provided a treatment for diabetes, now skin secretions from a South American ""shrinking"" frog could be used to treat type 2 diabetes also.


Constant High Blood Sugar Disables Insulin 'Off' Switch
Posted: Wednesday, March 12, 2008
Researchers say reversing that pattern offers hope of new diabetes treatments.


Physical Activity Increases Effectiveness of Beta-Cells
Posted: Wednesday, March 12, 2008
Sedentary older people at risk of developing diabetes showed significant improvement in the function of their insulin-making beta cells after just one week of exercise.


FDA Considers Stricter Rules For Diabetes Drugs
Posted: Wednesday, March 12, 2008
Draft guidance could make things tough for companies developing new diabetes medicines.


Jelly in the Belly: A Diet Pill That Expands So You Don't
Posted: Wednesday, March 12, 2008
Italian scientists are testing a new diet pill that turns into a clear, gelatinous blob the size of a tennis ball that may help shrink waistlines by giving dieters a sense of satiety.


Diabetes Prevention, Care, and Education Need To Be Targeted To Men and Women Differently
Posted: Wednesday, March 12, 2008
Women had higher expectations of the benefits of self-management along with more depressive symptoms.


Aspirin Resistance Attributed to Noncompliance
Posted: Wednesday, March 12, 2008
Noncompliance is the main cause of aspirin resistance, according to investigators who studied aspirin response in 230 people, most of whom had a history of myocardial infarction.


Prompt Primary Care Reduces Need For Hospitalization
Posted: Saturday, March 08, 2008
Diabetic ketoacidosis (DKA, a near complete deficiency in insulin), digestive haemorrhage and chronic bronchitis, are three very common conditions experienced by the elderly community, often requiring hospitalization. A recent study has found that prompt and efficient primary care for these conditions reduces the need for hospitalization by more than 50%, while other conditions are affected significantly, but to a lesser degree.


Insulin Restriction in Women With Type 1 Diabetes May Increase Mortality
Posted: Thursday, March 06, 2008
Insulin restriction in women with type 1 diabetes was associated with increased morbidity and mortality, according to the results of a new study.


Costa Rica Travel Corp. will donate a portion of the proceeds to and is a sponsor of Defeat Diabetes Foundation.
Send your unopened, unexpired test strips to

:


Defeat Diabetes Foundation
150 153rd Ave, Suite 300
Madeira Beach, FL 33708
DDF advertisement
Analyze nutrition content by portion
DDF advertisement