This site complies with the HONcode standard for trustworthy health information:
verify here.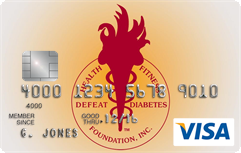 Rewarding for
you and us
Defeat Diabetes Foundation
Defeat Diabetes
Foundation
150 153rd Ave,
Suite 300
Madeira Beach, FL 33708
Drugs
Search our News Articles Archives for diabetes and health news. Search by word or phrase. The latest article will appear first.
Family Physicians Can Successfully Initiate Insulin Therapy
Posted: Wednesday, May 07, 2008
In a randomized trial of patient-titrated insulin glargine with family physicians was compared with standard oral therapy.


Some Fats Reduce Diabetes Risk
Posted: Wednesday, May 07, 2008
The link between obesity and diabetes has been significantly documented, but a recent study has revealed that certain types of fats might actually reduce the risk of insulin resistance and diabetes.


The Debate Over Opiate Medication Production in Afghanistan
Posted: Friday, May 02, 2008
Last year the Senlis Council (SC) published a report stressing the importance of legalization and licensing for poppy growing in Afghanistan. According to the report, the licensing would better regulate and direct the sale of these opium-based products to where they are most needed, opiate medicines. A recent article in the British Medical Journal has called into question this line of thinking, but the topic is still a very hot debate.


Vigorous Walking Slows Biological Aging to a Crawl
Posted: Tuesday, April 29, 2008
Just vigorous walking for about an hour a day five times a week can chop a dozen years off the biological age of persons 64 and older, according to a new research.


Healthy Breakfast May Protect Against Heart Disease
Posted: Tuesday, April 29, 2008
Breakfast is more than just an eye-opener that helps you transition from sleep to the day ahead. Eating breakfast, especially one that includes whole grains, reduces your risk for heart attack, stroke, type 2 diabetes, and heart failure.


Statins Reduce Blood Pressure
Posted: Tuesday, April 29, 2008
The medications known as statins, typically prescribed to lower blood cholesterol levels, may also modestly reduce blood pressure, according to a new report in JAMA.


Low Glycemic Index Diet Yields Improvements in Diabetic Youth
Posted: Tuesday, April 29, 2008
In children and adolescents with type 1 diabetes, consumption of a low glycemic index diet may reduce glucose excursions and improve overall glycemic control, according to results of a National Institutes of Health-sponsored study.


Aspirin Increases Production of Insulin?
Posted: Tuesday, April 29, 2008
Obesity is strongly connected to insulin resistance and the eventual development of type 2 diabetes, but taking aspirin might help limit this progression. A new study has found that for "healthy" obese people, "aspirin-like compounds" can increase the production of insulin, reducing the risk of developing insulin resistance.


Diabetic Child Dies While Parents Pray
Posted: Tuesday, April 29, 2008
Madeleine Neumann, an 11 year old type 1 diabetic, died March 23rd due to lack of treatment for her condition. Her parents, Dale and Leilani Neumann, viewed their daughters worsening condition as "a test of faith," and instead of getting her medical help, let her die while they prayed. The parents have been charged with second-degree reckless homicide and face up to 25 years in prison.


Molecule Found That Can Open Sodium Channels
Posted: Sunday, April 27, 2008
The body's "sodium channels" are crucial in maintaining healthy blood pressure and salt levels. A recent research team has found a molecule that can activate proteins in sodium channels, enabling the balance of sodium levels.


Costa Rica Travel Corp. will donate a portion of the proceeds to and is a sponsor of Defeat Diabetes Foundation.
Send your unopened, unexpired test strips to

:


Defeat Diabetes Foundation
150 153rd Ave, Suite 300
Madeira Beach, FL 33708
DDF advertisement
Analyze nutrition content by portion
DDF advertisement