This site complies with the HONcode standard for trustworthy health information:
verify here.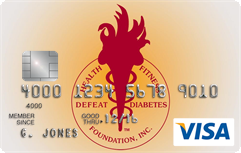 Rewarding for
you and us
Defeat Diabetes Foundation
Defeat Diabetes
Foundation
150 153rd Ave,
Suite 300
Madeira Beach, FL 33708
Drugs
Search our News Articles Archives for diabetes and health news. Search by word or phrase. The latest article will appear first.
Investigational DPP-4 Inhibitor Effective as Add-On and Stand-Alone
Posted: Friday, June 20, 2008
Alogliptin, an investigational once-daily oral drug for type 2 diabetes, showed good efficacy and safety both as monotherapy and together with standard agents, researchers in five phase III trials stated at ADA Scientific Sessions.


Glycemic Control Markedly Improved with Duodenal-Jejunal Sleeve
Posted: Friday, June 20, 2008
For obese patients with diabetes, a Teflon-like sleeve placed inside the small intestine just beyond the stomach iimproves glycemic control quickly and markedly.


Diabetic Ulcer Gel Gets Black Box Warning
Posted: Friday, June 20, 2008
A black box warning has been added to the safety labeling for becaplermin gel (Regranex, Johnson & Johnson) to warn of the increased risk for cancer mortality in patients who use 3 or more tubes of the product, the US Food and Drug Administration (FDA) announced on Friday.


Diabetes Prevention Hopes Revived for Thiazolidinedione
Posted: Friday, June 20, 2008
Pioglitazone (Actos) may prevent or delay progression to diabetes for patients with pre-diabetes by 81%, researchers found.


Medicine Might Help Prevent Diabetic Retinopathy
Posted: Friday, June 13, 2008
Diabetics who take the drug rosiglitazone may significantly decrease the chance of visual impairments and blindness. This drug appears to fend off the common and troubling condition known as diabetic retinopathy.


Monotherapy BYETTA(R) (Exenatide) As Stand Alone Therapy
Posted: Wednesday, June 11, 2008
Submitted to FDA for Stand-Alone Therapy in Q1 2008, studies show that exenatide can lower A1c 0.7 to 0.9 points as a monotherapy.


Type 2 Patients Taking Exenatide Once Weekly Improved Glycemic Control, Weight, and Lipid Profiles
Posted: Wednesday, June 11, 2008
Amylin, Eli Lilly and Alkermes announced results from the DURATION-1 trial, a 30-week study that compared the efficacy of exenatide once weekly, a long-acting release formulation of exenatide, to BYETTA(R) (exenatide) injection.


World's largest Trial of Intensive Glucose Control in Type 2 Diabetes Shows Reduced Risk of Complications by 21%: ADVANCE Study
Posted: Wednesday, June 11, 2008
The world's largest diabetes trial has shown intensive blood glucose can reduce the risk of kidney disease by 21% with no evidence of any increased risk of death when blood glucose was intensively controlled.


Parkinson's Cure Might Lay In The Nose
Posted: Saturday, June 07, 2008
Stem cells within the noses of patients suffering from Parkinson's disease might hold the key for a cure to the disease itself. Recent research which harvested these stem cells showed that they were capable of producing an essential, and for Parkinson's patients, lacking, chemical when injected into the brain.


Sprints Improve Blood Vessel Function
Posted: Saturday, June 07, 2008
Short, intensive exercise has been shown to have great benefit for the heart. A primary example of such an activity is sprinting, which was under focus in a study that confirmed this cardiovascular benefit.


Costa Rica Travel Corp. will donate a portion of the proceeds to and is a sponsor of Defeat Diabetes Foundation.
Send your unopened, unexpired test strips to

:


Defeat Diabetes Foundation
150 153rd Ave, Suite 300
Madeira Beach, FL 33708
DDF advertisement
Analyze nutrition content by portion
DDF advertisement