This site complies with the HONcode standard for trustworthy health information:
verify here.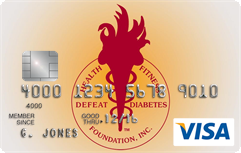 Rewarding for
you and us
Defeat Diabetes Foundation
Defeat Diabetes
Foundation
150 153rd Ave,
Suite 300
Madeira Beach, FL 33708
Drugs
Search our News Articles Archives for diabetes and health news. Search by word or phrase. The latest article will appear first.
Medicine Wheel Helps Natives Cope with Diabetes
Posted: Sunday, January 03, 2010
South Dakota State University research showed an intervention strategy based on the Native American spiritual concept of the Medicine Wheel brought positive changes for diabetics.


People with Diabetes Gain Victory
Posted: Sunday, January 03, 2010
With the passing of the new healthcare reform bill, prior existing conditions such as diabetes will not prevent people from getting coverage.


Sugar Substitutes Increase Release of GLP-1
Posted: Sunday, December 27, 2009
Combining artificial sweeteners with the real thing boosts the stomach's secretion of a hormone that makes people feel full and helps control blood sugar, new research shows.


Prostate Cancer Treatment Linked to Increased Risk of Diabetes and Heart Disease
Posted: Sunday, December 27, 2009
New research shows that the risk of heart attack, stroke, sudden cardiac death and diabetes in men who underwent androgen deprivation therapy was 20 to 30 percent higher.


First Pancreas Removal and Islet Cell Transplantation Performed
Posted: Sunday, December 20, 2009
A 21-year old airman severely wounded in Afghanistan is recovering at Walter Reed Army Medical Center, Bethesda, MD, after several surgeries and an unprecedented transplant.


Diabetic Foot Ulcers Tied to Earlier Death
Posted: Sunday, December 20, 2009
Among people with diabetes, those who develop foot ulcers seem to die earlier than those without the complication, a new study finds.


Steroid Injections Slow Diabetes-Related Eye Disease
Posted: Sunday, December 20, 2009
Injecting the corticosteroid triamcinolone into the eye may slow the progression of diabetic retinopathy, a complication of diabetes that can cause vision loss and blindness, according to a report.


Approved Drug Slows Type 1 Diabetes
Posted: Sunday, December 20, 2009
The drug rituximab already used to treat autoimmune disorders may also slow the destruction of insulin-producing cells in patients with insulin-dependent (Type 1) diabetes.


Novo Nordisk Begins Trial with Oral Insulin
Posted: Sunday, December 20, 2009
Novo Nordisk started the first human tests on an experimental insulin pill, NN1952, joining companies seeking to develop an alternative to daily injections for diabetes patients who need the hormone to control their disease.


Exenatide Once Weekly DURATION-5 Study Results Announced
Posted: Sunday, December 20, 2009
Eli Lilly and Company, and Amylin announced positive results from a head-to-head study comparing exenatide once weekly, an investigational diabetes therapy, to BYETTA® (exenatide) injection taken twice daily, in patients with Type 2 diabetes.


Costa Rica Travel Corp. will donate a portion of the proceeds to and is a sponsor of Defeat Diabetes Foundation.
Send your unopened, unexpired test strips to

:


Defeat Diabetes Foundation
150 153rd Ave, Suite 300
Madeira Beach, FL 33708
DDF advertisement
Analyze nutrition content by portion
DDF advertisement