This site complies with the HONcode standard for trustworthy health information:
verify here.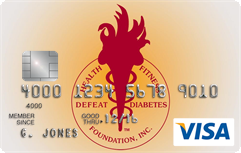 Rewarding for
you and us
Defeat Diabetes Foundation
Defeat Diabetes
Foundation
150 153rd Ave,
Suite 300
Madeira Beach, FL 33708
Drugs
Search our News Articles Archives for diabetes and health news. Search by word or phrase. The latest article will appear first.
Ginseng Does Not Improve Blood Sugars
Posted: Saturday, April 23, 2011
Swallowing ginseng root extract has no effect on blood sugar regulation among people with diabetes or prediabetic symptoms, a new study concludes.


Some Diabetes Drugs Are Better than Others According to New Study
Posted: Sunday, April 17, 2011
New research suggests that several commonly prescribed drugs for Type 2 diabetes may not be as effective at preventing death and cardiovascular diseases, such as heart attacks and stroke, as the oral anti-diabetic drug, metformin.


Maple Syrup Helps Fight Cancer and Diabetes
Posted: Sunday, April 17, 2011
Researchers from University of Rhode Island say they've found a host of benefits in maple syrup, including anti-cancer and anti-inflammatory agents, and properties that may help keep blood sugar levels in check.


Nobiletin in Tangerines Fights Obesity and Protects againstType 2 Diabetes and Heart Disease
Posted: Sunday, April 17, 2011
New research has discovered a substance in tangerines not only prevents obesity, but also offers protection against Type 2 diabetes, and even atherosclerosis.


Safflower Can Improve Glycemia, Inflammation and Lipids
Posted: Sunday, April 10, 2011
Supplementation with 8 g safflower (SAF) oil daily improved glycemia, inflammation, and blood lipids in obese, postmenopausal women with Type 2 diabetes.


New Choices for Neuropathy Treatment
Posted: Sunday, April 10, 2011
Researchers suggested that, switching to duloxetine (Cymbalta) or pregabalin (Lyrica) can produce pain relief for patients with diabetic neuropathy who stop responding to gabapentin (Neurontin).


Potential New Non-Insulin Treatment for Type 1 Diabetes
Posted: Tuesday, April 05, 2011
Researchers have discovered a hormone pathway that potentially could lead to new ways of treating Type 1 diabetes independent of insulin.


Is Pioglitazone the Answer in Pre-diabetes?
Posted: Tuesday, April 05, 2011
A pill taken once a day in the morning prevented Type 2 diabetes in more than 70 percent of individuals whose obesity, ethnicity and other markers put them at highest risk for the disease.


Blood Pressure Drug Delays Kidney Disease in Diabetes Patients
Posted: Sunday, March 20, 2011
The drug pressure-reducing medication olmesartan, brand name Benicar, could increase the time before any kidney problems were evident by 23 percent. But experts are concerned about higher deaths from heart problems.


Study Finds Three Times-a-Week Insulin Improves Glucose Levels
Posted: Sunday, March 20, 2011
An alternate form of insulin that is longer lasting may be approved in upcoming years.


Costa Rica Travel Corp. will donate a portion of the proceeds to and is a sponsor of Defeat Diabetes Foundation.
Send your unopened, unexpired test strips to

:


Defeat Diabetes Foundation
150 153rd Ave, Suite 300
Madeira Beach, FL 33708
DDF advertisement
Analyze nutrition content by portion
DDF advertisement