This site complies with the HONcode standard for trustworthy health information:
verify here.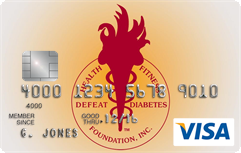 Rewarding for
you and us
Defeat Diabetes Foundation
Defeat Diabetes
Foundation
150 153rd Ave,
Suite 300
Madeira Beach, FL 33708
Drugs
Search our News Articles Archives for diabetes and health news. Search by word or phrase. The latest article will appear first.
ACE Inhibitors Cut Risk Of Death In Half For Those With Diabetes
Posted: Thursday, June 03, 2004
People with newly diagnosed type 2 diabetes could improve their odds of living longer and improve their heart health by taking ACE inhibitors -- or angiotensin-converting enzyme inhibitors -- are used to treat high blood pressure. The drugs work by interfering with the formation of a hormone that can narrow blood vessels and increase blood pressure. Some examples of these medications include the drugs such as Accupril, Monopril, Vasotec, and Zestril these drugs, known as ACE inhibitors


Early Insulin May Help Diabetics Avoid It Later
Posted: Friday, May 14, 2004
A short course of insulin therapy may help people newly diagnosed with type 2 diabetes avoid this therapy later. Reducing blood glucose quickly pays off in long run.


New Insulin Treatment For Canine Diabetes
Posted: Wednesday, May 05, 2004
The Food and Drug Administration has approved its first-ever canine diabetic treatment.
Before today's announcement, veterinarians would treat diabetes in dogs using human insulin. But the F-D-A says human insulin isn't compatible with a dog's metabolic system.



New Treatment Guidelines For Statins and Diabetes
Posted: Thursday, April 29, 2004
The American College of Physicians has announced new treatment guidelines that recommend that those over 55 with type 2 diabetes should be on a statin and the same advice goes for younger patients with type 2 and at least one risk factor for heart disease (e.g., hypertension, smoking).





Antibiotic Can Cause Hypoglycemia
Posted: Monday, April 05, 2004
If you take a sulfonylurea and your doctor wants to prescribe clarithromycin, tell your doctor about these cases. Any time you´re prescribed a new medication, ask your pharmacist whether the drug is known to affect blood glucose levels and how often you should check your glucose levels while on the new medication


New Way To Test Blood Sugar Levels
Posted: Monday, April 05, 2004
Gerard Cote, associate professor at Texas A&M , is in the process of developing new ways to test blood sugar levels in patients with type two diabetes.

He said he came up with the idea to implant particles underneath the skin that would fluoresce in the presence of glucose and could be monitored with an "external watch-type of device."


New Drug Increases HDL by 91% and Lowers LDL Cholesterol
Posted: Wednesday, March 31, 2004
Torcetrapib, a newly developed inhibitor of cholesteryl ester transfer protein (CETP), increases HDL cholesterol up to 91% while significantly lowering LDL cholesterol, phase I trial results show.


Statins Are Underused and Underdosed!
Posted: Thursday, March 18, 2004
The practice of under-dosing statins is just bad medicine and bad economics because low-dose statins do not offer the cardiovascular disease protection of higher-dose statins, so the patients have not reduced their risk of cardiovascular events.


Pharmacists: The Missing Link In Diabetes Management?
Posted: Friday, February 13, 2004
As of June, 43 states grant pharmacists some degree of prescribing authority in programs that focus on managing chronic disease such as diabetes, asthma, arthritis, hypertension and coronary heart disease. Each state is different, but laws generally limit the authority to specific drugs or to drugs for the specific condition in which the pharmacist has specialized knowledge.


When Meds Don't Mix
Posted: Tuesday, January 20, 2004
Each medication, whether it is a prescription medication, over-the-counter remedy or an herbal supplement, contains powerful ingredients that have the potential to interact with each other. These drugs can also interact with certain foods, with medical conditions such as diabetes, and even with sunlight. Such interactions can cause unexpected and sometimes dangerous side effects. They can also worsen an existing side effect, or make a life-saving drug less effective.


Costa Rica Travel Corp. will donate a portion of the proceeds to and is a sponsor of Defeat Diabetes Foundation.
Send your unopened, unexpired test strips to

:


Defeat Diabetes Foundation
150 153rd Ave, Suite 300
Madeira Beach, FL 33708
DDF advertisement
Analyze nutrition content by portion
DDF advertisement