This site complies with the HONcode standard for trustworthy health information:
verify here.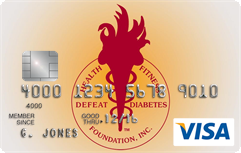 Rewarding for
you and us
Defeat Diabetes Foundation
Defeat Diabetes
Foundation
150 153rd Ave,
Suite 300
Madeira Beach, FL 33708
Drugs
Search our News Articles Archives for diabetes and health news. Search by word or phrase. The latest article will appear first.
Some Blood Pressure Meds May Raise Diabetes Risk
Posted: Tuesday, May 30, 2006
Diuretics and beta-blockers, used to treat hypertension, are associated with an increased risk of developing type 2 diabetes, new findings indicate.




FDA Approves Pfizer's New Stop Smoking Drug CHANTIX
Posted: Tuesday, May 30, 2006
The FDA has approved a stop-smoking drug by Pfizer that satisfies nicotine cravings and diminishes the satisfaction of smoking to prevent relapse, the agency reported.




Painkillers Tied to Risk of Erectile Dysfunction
Posted: Tuesday, May 30, 2006
Regardless of the reason for taking them, painkillers classified as non-steroidal anti-inflammatory drugs (NSAIDs) apparently increase the likelihood that middle-aged and elderly men will develop erection difficulties, according to a new report.




Grapefruit Juice Drug Interaction Culprit Identified
Posted: Wednesday, May 24, 2006
Those dangerous interactions when grapefruit juice is mixed with some drugs are apparently triggered by members of a family of plant toxins called furanocoumarins. Watch for the new Grapefruit juice to hit the supermarket shelves soon.



Antidepressants Extend Time to Relapse in Diabetics
Posted: Monday, May 22, 2006
HbA1c levels were significantly lower than baseline during depression-free periods, regardless of treatment.




Scientists Make Major Finding on Potential Cure for Type 1 Diabetes
Posted: Monday, May 15, 2006
The study, which combined two therapies (anti-CD3 antibody and proinsulin peptide) already being tested individually in human clinical trials, produced better efficacy, longer-lasting results and fewer side effects in the preclinical trials in mice than either therapy has shown alone in the human studies. The researchers hope to begin testing the combination therapy in human clinical trials later this year.




Comparison of Breakfast and Bedtime Insulin Glargine in Children and Adolescents with Type 1 Diabetes
Posted: Monday, May 15, 2006
Once-daily dose of insulin glargine at breakfast in children and adolescents with Type 1 diabetes on intensive therapy is more efficacious than bedtime administration.




Dynamic Duo, Combination Therapy Reverses Type 1 Diabetes
Posted: Monday, May 15, 2006
By combining an oral with an intranasal therapy for type 1 diabetes that have individually shown beneficial, but limited, effects in previous studies, Matthias von Herrath and colleagues at the La Jolla Institute for Allergy and Immunology deliver a one-two punch, and prove that, in this case, 2 treatments work together better than one.




Byetta Update
Posted: Thursday, April 27, 2006
Eleven months later, Byetta is meeting expectations for better glucose control and weight loss in type 2 diabetics.


Metformin and Lifestyle Intervention Prevents Metabolic Syndrome
Posted: Thursday, April 27, 2006
"The metabolic syndrome is a high-risk state for diabetes and cardiovascular disease," Lifestyle intervention is better then any drug and along with metformin works to prevent the metabolic syndrome (MS).



Costa Rica Travel Corp. will donate a portion of the proceeds to and is a sponsor of Defeat Diabetes Foundation.
Send your unopened, unexpired test strips to

:


Defeat Diabetes Foundation
150 153rd Ave, Suite 300
Madeira Beach, FL 33708
DDF advertisement
Analyze nutrition content by portion
DDF advertisement