This site complies with the HONcode standard for trustworthy health information:
verify here.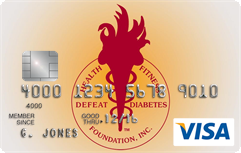 Rewarding for
you and us
Defeat Diabetes Foundation
Defeat Diabetes
Foundation
150 153rd Ave,
Suite 300
Madeira Beach, FL 33708
Research » Control
Search our News Articles Archives for diabetes and health news. Search by word or phrase. The latest article will appear first.
Blood Glucose Monitoring for Non-Insulin Users Shows No Benefits
Posted: Saturday, June 30, 2007
Regular self-monitoring of blood glucose, at least by people with type 2 diabetes who do not use insulin injections, did not result in a clinically significant reduction in blood glucose control in a year-long study.


First Use of Cord Blood to Alter Course of Type 1 Diabetes
Posted: Saturday, June 30, 2007
Yields Insights for Developing Future Cocktail to Treat the Disease.
Transfusion of the person's own cord blood into newly diagnosed Type 1's, reduced the severity of their diabetes.


Prevalence of Diabetes Rose 5% Annually Since 1990
Posted: Saturday, June 30, 2007
CDC statistics highlight need for improved prevention efforts.


Risk of Subsequent Hypoglycemia is Low When Diabetes Treatment is Intensified
Posted: Saturday, June 30, 2007
Clinicians should not be afraid of intensifying treatment in diabetic patients with inadequately controlled glucose levels because the subsequent risk of developing hypoglycemia is quite low, a new study has shown.


New Study Shows Chromium Improves Diabetes and Lipid Control
Posted: Friday, June 22, 2007
Published results from a 447 subject, randomized, double-blind, placebo-controlled clinical study showed Diachrome, a patented combination of chromium picolinate and biotin, significantly improved glycemic control in patients with poorly controlled blood sugar levels who were being treated with oral anti-diabetic medication (OADs).


Slow Release Topiramate Helps Diabetics Lose Weight
Posted: Friday, June 22, 2007
A controlled release formulation of topiramate is effective adjunctive therapy for weight loss in obese type 2 diabetics treated with diet and exercise alone or in combination with metformin, researchers report in the June issue of Diabetes Care.


Type 2 Diabetes Tied to Brain Atrophy in the Elderly
Posted: Thursday, June 14, 2007
Type 2 diabetes has a negative effect on brain tissue volumes and regional cerebral perfusion in elderly patients, according to researchers.


Researchers Find New Target For Type 2 Diabetes That Reduces Stored Fat
Posted: Thursday, June 14, 2007
Researchers have discovered a potential new target for treating type 2 diabetes, according to a new study that appeared online in Nature. The target is a protein, along with its molecular partner, that regulates fat metabolism.


Once-Weekly Exenatide Formulation Improves Glycemic Control and Body Weight
Posted: Thursday, June 14, 2007
There were no serious adverse events related to exenatide use, the report indicates, and none of the mild to moderate adverse events required discontinuation of exenatide LAR.


Pear Cactus Helps to Control Blood Sugars
Posted: Friday, June 08, 2007
Eating nopales along with a traditional Mexican breakfast can help people with diabetes keep their blood sugar under control, a new study shows.


Costa Rica Travel Corp. will donate a portion of the proceeds to and is a sponsor of Defeat Diabetes Foundation.
Send your unopened, unexpired test strips to

:


Defeat Diabetes Foundation
150 153rd Ave, Suite 300
Madeira Beach, FL 33708
DDF advertisement
Analyze nutrition content by portion
DDF advertisement