This site complies with the HONcode standard for trustworthy health information:
verify here.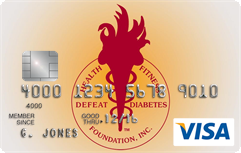 Rewarding for
you and us
Defeat Diabetes Foundation
Defeat Diabetes
Foundation
150 153rd Ave,
Suite 300
Madeira Beach, FL 33708
Research » Control
Search our News Articles Archives for diabetes and health news. Search by word or phrase. The latest article will appear first.
Less than a Minute a Day 'Keeps Diabetes Away'
Posted: Tuesday, December 20, 2011
Performing short cycle sprints three times a week could be enough to prevent and possibly treat type 2 diabetes.


Low Carbs for Just Two Days a Week Spurs Weight Loss
Posted: Tuesday, December 20, 2011
Adhering to a strict, low-carbohydrate diet two days per week led to greater reductions in weight and insulin levels when compared with standard daily dieting.


Ninety-two Percent of Obese Kids Have a Vitamin D Deficiency
Posted: Monday, December 19, 2011
Overweight kids have lower levels of vitamin D than their slimmer counterparts, regardless of season, sex, or race and ethnicity.


Fructose a Negative for Diabetes Patients
Posted: Sunday, December 11, 2011
Although it negates the dumping of glucose directly into the bloodstream, fructose may not be an ideal sweetener for diabetes patients.


In Diabetes with CKD, Moderate Glycemic Control May Be Ideal
Posted: Sunday, December 04, 2011
In patients with diabetes and CKD, HbA1c targets that fall between 7% and 9% may be associated with decreased risk for adverse outcomes, whereas levels either above or below this range may increase this risk.


Individualized Management Can Improve Glycemic Control
Posted: Sunday, December 04, 2011
A collaborative patient-centered approach might improve metabolic control in patients with type 2 diabetes who have a history of poor glycemic control.


Glucose Control May Not Reduce Risk of Heart Failure
Posted: Sunday, November 27, 2011
For patients with type 2 diabetes, tight glycemic control does not reduce the risk of heart failure.


Diabetes Patients on Dialysis Do Better with Higher HbA1c
Posted: Saturday, November 26, 2011
Researchers have discovered that the desirable range for HbA1c levels is higher for diabetic patients on dialysis than guidelines recommend for the general diabetic population.


Pig Transplant Boosts Diabetes Hopes
Posted: Sunday, November 20, 2011
A pig's pancreatic islets were transplanted into a diabetic monkey which was then administered a newly developed immune-regulating antibody. As a result, the monkey's blood-sugar level was automatically controlled without any rejection, and has been healthy for the last six months.


Resveratrol Improves Metabolism in Obese Men
Posted: Sunday, November 20, 2011
Resveratrol, an ingredient found in red wine, may improve the health of obese men.


Costa Rica Travel Corp. will donate a portion of the proceeds to and is a sponsor of Defeat Diabetes Foundation.
Send your unopened, unexpired test strips to

:


Defeat Diabetes Foundation
150 153rd Ave, Suite 300
Madeira Beach, FL 33708
DDF advertisement
Analyze nutrition content by portion
DDF advertisement