This site complies with the HONcode standard for trustworthy health information:
verify here.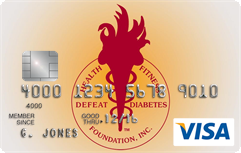 Rewarding for
you and us
Defeat Diabetes Foundation
Defeat Diabetes
Foundation
150 153rd Ave,
Suite 300
Madeira Beach, FL 33708
Research » Control
Search our News Articles Archives for diabetes and health news. Search by word or phrase. The latest article will appear first.
More Whole-Grain Awareness Needed in School Cafeterias
Posted: Monday, June 08, 2009
A large reason for high and rising rates child obesity is that children often consume unbalanced diets, packed with empty calories. One example of this is that children consume very few whole-grain products, especially with their school lunches, a fact that many in the nutritional and pediatric fields hope to change. Unfortunately, according to a recent study, those involved in student lunch programs, such as cafeteria workers and "food-service directors", know little more about the benefits of whole-grain products than the fat children do.


Benefit of Exercise on Diabetes Risk Undone by Vitamin Supplements
Posted: Wednesday, June 03, 2009
A team of scientists from Germany and the US found that vitamin C and E supplements may undo the benefits of exercise on diabetes risk and glucose metabolism. It would seem that exercise-induced oxidative stress helps the body defend itself against stress and metabolize carbodydrates more effectively, said the researchers.


Tighter Control Reduces Heart Disease Risk by 17%
Posted: Wednesday, June 03, 2009
The study found extra benefits for those who kept the A1c levels closer to the 4% to 5% mark that is common for healthy people. As well as the reduction in heart attacks, there was a 15% fall in heart disease when blood sugar levels were kept to 6.6% on average.


Football Players have Better Glucose, but Worse Blood Pressure
Posted: Wednesday, June 03, 2009
NFL players have more favorable glucose levels, similar cholesterol levels and a higher rate of high blood pressure compared to other healthy young men.


Exenatide Improves Beta-Cell Function Compared with Insulin Glargine
Posted: Wednesday, June 03, 2009
Over a 1-year period, treatment with exenatide improved beta-cell function significantly more, and led to greater weight loss, than did insulin glargine, in a study of patients with Type 2 diabetes who had previously been treated with metformin.


Bariatric Surgery Patient Database Exceeding 120,000
Posted: Wednesday, June 03, 2009
With more than 120,000 patients having a bariatric surgery procedure, we now have a database that can help in determining which patients would benefit from the different forms of bariatric surgery.


Carbon Monoxide a Possible Treatment for Gastroparesis in Diabetics
Posted: Monday, June 01, 2009
Diabetics suffering from the uncomfortable, and potentially dangerous condition known as gastroparesis, have had little effective treatment to help them. Inhalation of small amounts of carbon monoxide (CO) may be their answer, as it has recently been shown to reverse gastroparesis in diabetic mice.


Cherry Juice Helps Endurance Athletes
Posted: Thursday, May 28, 2009
Tart cherry juice reduces inflammation and post-exercise pain, in long-distance runners, claims a recent study. This finding supports other recent research which has claimed numerous potential benefits in consuming tart cherries.


Walnuts Found to Benefit Diabetes Control
Posted: Tuesday, May 26, 2009
A new study has found that keeping the diet for Type 2 diabetes under control gets a lot of help from including daily amounts of foods with the right kind of fats such as walnuts.


Will Surgery Revolutionize Diabetes Treatment?
Posted: Tuesday, May 26, 2009
New data presented at the recent AACE meeting shows that metabolic surgery, a new surgical approach to metabolic disease, may provide the key to curing diabetes in some patients. However, if the result is normal blood sugars for Type 2 patients without medications, is it a cure?


Costa Rica Travel Corp. will donate a portion of the proceeds to and is a sponsor of Defeat Diabetes Foundation.
Send your unopened, unexpired test strips to

:


Defeat Diabetes Foundation
150 153rd Ave, Suite 300
Madeira Beach, FL 33708
DDF advertisement
Analyze nutrition content by portion
DDF advertisement