This site complies with the HONcode standard for trustworthy health information:
verify here.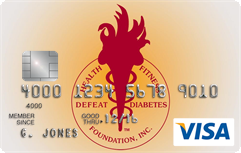 Rewarding for
you and us
Defeat Diabetes Foundation
Defeat Diabetes
Foundation
150 153rd Ave,
Suite 300
Madeira Beach, FL 33708
Research » Control
Search our News Articles Archives for diabetes and health news. Search by word or phrase. The latest article will appear first.
Onions, Green Tea and Olive Leaf Helps Tackle Obesity
Posted: Monday, May 30, 2011
A biomedical professor has found that onions, green tea and olive leaf extract can fight obesity and its related diseases such as heart disease, diabetes and fatty liver, even when a high-fat and high-carbohydrate diet is indulged in.


Structured Exercise Controls Blood Sugar
Posted: Saturday, May 14, 2011
Structured exercise programs comprising aerobics, resistance training or both helps people with Type 2 diabetes control blood sugar levels, and although physical exercise advice by itself does not appear to make any difference, when combined with dietary advice it does.


Diabetic? Eat Almonds
Posted: Saturday, May 14, 2011
Consuming a few almonds daily can help combat the lifestyle disease.


FDA Approves New DPP-IV Inhibitor: Tradjenta (Linagliptin)
Posted: Sunday, May 08, 2011
A new prescription medication Tradjenta (linagliptin) has gained FDA approval for the treatment of adult Type 2 diabetes. Tradjenta will compete with two other drugs in the same family, Onglyza and Januvia.


Treating Diabetes Can Lower Risk of Alzheimer's Disease
Posted: Sunday, May 01, 2011
Treating high blood pressure, high cholesterol, diabetes and other vascular risk factors may help lower the risk of Alzheimer's disease in people who already show signs of declining thinking skills or memory problems.


Artificial Pancreas May Improve Overnight Control of Diabetes in Adults
Posted: Saturday, April 23, 2011
The "artificial pancreas" can improve overnight blood sugar control while keeping hypoglycemia at bay, even after a big meal and a glass of wine.


Ginseng Does Not Improve Blood Sugars
Posted: Saturday, April 23, 2011
Swallowing ginseng root extract has no effect on blood sugar regulation among people with diabetes or prediabetic symptoms, a new study concludes.


Caffeine and Carbs Don't Mix
Posted: Sunday, April 17, 2011
Caffeine may contribute to Type 2 diabetes, U.S. researchers say, citing a study that challenges previous research that caffeine helps prevent diabetes.


Some Diabetes Drugs Are Better than Others According to New Study
Posted: Sunday, April 17, 2011
New research suggests that several commonly prescribed drugs for Type 2 diabetes may not be as effective at preventing death and cardiovascular diseases, such as heart attacks and stroke, as the oral anti-diabetic drug, metformin.


Half of U.S. Adults Could Have Non-alcoholic Fatty Liver Disease by 2030
Posted: Sunday, April 17, 2011
Individuals who have diabetes or are overweight may benefit from seeking liver testing. A new study presented at the International Liver Conference has shown that these conditions are behind a major increase in non-alcoholic fatty liver disease, or NAFLD.




Costa Rica Travel Corp. will donate a portion of the proceeds to and is a sponsor of Defeat Diabetes Foundation.
Send your unopened, unexpired test strips to

:


Defeat Diabetes Foundation
150 153rd Ave, Suite 300
Madeira Beach, FL 33708
DDF advertisement
Analyze nutrition content by portion
DDF advertisement