This site complies with the HONcode standard for trustworthy health information:
verify here.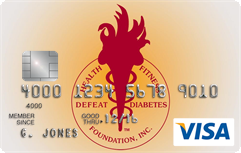 Rewarding for
you and us
Defeat Diabetes Foundation
Defeat Diabetes
Foundation
150 153rd Ave,
Suite 300
Madeira Beach, FL 33708
Research » Treatments
Search our News Articles Archives for diabetes and health news. Search by word or phrase. The latest article will appear first.
Structured Exercise Controls Blood Sugar
Posted: Saturday, May 14, 2011
Structured exercise programs comprising aerobics, resistance training or both helps people with Type 2 diabetes control blood sugar levels, and although physical exercise advice by itself does not appear to make any difference, when combined with dietary advice it does.


Diabetic? Eat Almonds
Posted: Saturday, May 14, 2011
Consuming a few almonds daily can help combat the lifestyle disease.


FDA Approves New DPP-IV Inhibitor: Tradjenta (Linagliptin)
Posted: Sunday, May 08, 2011
A new prescription medication Tradjenta (linagliptin) has gained FDA approval for the treatment of adult Type 2 diabetes. Tradjenta will compete with two other drugs in the same family, Onglyza and Januvia.


Diet Reverses Kidney Failure in Experimental Model
Posted: Sunday, May 01, 2011
A controlled diet high in fat and low in carbohydrate can repair kidney damage in diabetic mice.


ProtoKinetix Forms Joint Venture Partnership to Launch a Dermatitis Therapeutic Product for the Skin Care Industry
Posted: Wednesday, April 27, 2011
Upon completion of this formulation, the Joint Venture will be able to offer a topical preparation to specifically address skin conditions caused by inflammation. Conditions such as dermatitis, psoriasis and eczema are often treated with applications of corticosteroids or immune modulators, both of which carry inherent, long term health risks.

"This Joint Venture supports ProtoKinetix' pursuit of AAGP™ products for markets looking for safe and effective solutions to diseases and conditions caused by chronic inflammation and immune response deficiencies".


New Guidelines on Best Treatments for Diabetic Nerve Pain
Posted: Saturday, April 23, 2011
The American Academy of Neurology has issued a new guideline on the most effective treatments for diabetic nerve pain.


Testosterone Deficiencies Can Increase Death in Men with Diabetes
Posted: Saturday, April 23, 2011
Allowing low testosterone levels to go untreated may sharply increase the risk of early death among men with Type 2 diabetes.


Some Diabetes Drugs Are Better than Others According to New Study
Posted: Sunday, April 17, 2011
New research suggests that several commonly prescribed drugs for Type 2 diabetes may not be as effective at preventing death and cardiovascular diseases, such as heart attacks and stroke, as the oral anti-diabetic drug, metformin.


Structured Diabetes Management Can Significantly Improve Overall Glycemic Control and Reduce A1c
Posted: Sunday, April 17, 2011
An innovative diabetes management concept including structured self-monitoring of blood glucose (SMBG), data visualization, pattern analysis and derived therapy adjustments can significantly reduce HbA1c values, improve glycemic control and enhance patients' quality of life.


AACE Releases New Clinical Practice Guidelines for Developing a Diabetes Comprehensive Care Plan
Posted: Sunday, April 17, 2011
The new guidelines recognize the need for individual treatment plans and define personalized goals based on duration of diabetes, comorbidities, life expectancy, and the ability to provide treatment safely.


Costa Rica Travel Corp. will donate a portion of the proceeds to and is a sponsor of Defeat Diabetes Foundation.
Send your unopened, unexpired test strips to

:


Defeat Diabetes Foundation
150 153rd Ave, Suite 300
Madeira Beach, FL 33708
DDF advertisement
Analyze nutrition content by portion
DDF advertisement