This site complies with the HONcode standard for trustworthy health information:
verify here.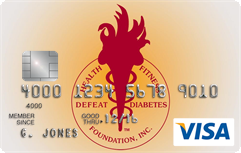 Rewarding for
you and us
Defeat Diabetes Foundation
Defeat Diabetes
Foundation
150 153rd Ave,
Suite 300
Madeira Beach, FL 33708
Research » Treatments
Search our News Articles Archives for diabetes and health news. Search by word or phrase. The latest article will appear first.
Public Knows about Diabetes, Yet Takes No Action
Posted: Saturday, July 02, 2011
Americans are well informed about the risks, dangers, and signs of diabetes, but that knowledge does not appear to translate into actions to prevent or control the disease, researchers reported.


Progress on the Artificial Pancreas
Posted: Wednesday, June 29, 2011
Initial studies of the artificial pancreas used only a partially automated system to monitor glucose levels and deliver appropriate doses of insulin.


The Latest on Vitamin D: Is More Better?
Posted: Saturday, June 25, 2011
Does vitamin D really help to prevent type 2 diabetes? Does having a deficiency lead to complications? The latest research on this topic seems to suggest the answer may be "yes" to both of these questions.


HbA1C Test Poorly Predictive in Dialysis Patients
Posted: Saturday, June 11, 2011
Conventional glucose control monitoring methods may not be as meaningful in diabetes patients with end-stage renal disease, researchers found. Patients on dialysis will normally show a lower A1c than they actually have, giving patients and physicians a false sense of security.


Diabetes Drug Victoza Could Combat Dementia
Posted: Sunday, June 05, 2011
Dr. Christian Holscher and his University of Ulster, Northern Ireland, UK, team have already found the drug can enhance brain cell growth and protect memory formation in mice, as well as reducing levels of amyloid -- a hallmark protein in Alzheimer's -- in the brain.


Onions, Green Tea and Olive Leaf Helps Tackle Obesity
Posted: Monday, May 30, 2011
A biomedical professor has found that onions, green tea and olive leaf extract can fight obesity and its related diseases such as heart disease, diabetes and fatty liver, even when a high-fat and high-carbohydrate diet is indulged in.


Low-Dose Aspirin Helps Heart Only in Some Diabetes Patients
Posted: Monday, May 30, 2011
Low-dose aspirin is predominantly of value in reducing atherosclerotic events in patients with less advanced diabetes.


Gastric Bypass Increases Risk for Alcohol Abuse
Posted: Monday, May 23, 2011
Patients who undergo gastric bypass surgery are at greater risk for alcohol abuse than similar obese patients undergoing restrictive procedures.


Naltrexone/Bupropion Combo Increases Women's Weight Loss
Posted: Monday, May 23, 2011
Two phase 3 studies have found that a combination of naltrexone SR/bupropion SR can produce significant weight loss in overweight and obese women, regardless of menopausal status.


Americans Not Working Hard Enough
Posted: Monday, May 23, 2011
Despite repeated calls over the years by public health officials for people to increase exercise and physical activity, Americans are walking and cycling only a little more now than they were a decade ago.


Costa Rica Travel Corp. will donate a portion of the proceeds to and is a sponsor of Defeat Diabetes Foundation.
Send your unopened, unexpired test strips to

:


Defeat Diabetes Foundation
150 153rd Ave, Suite 300
Madeira Beach, FL 33708
DDF advertisement
Analyze nutrition content by portion
DDF advertisement