This site complies with the HONcode standard for trustworthy health information:
verify here.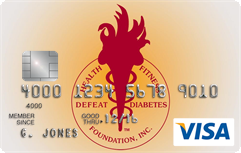 Rewarding for
you and us
Defeat Diabetes Foundation
Defeat Diabetes
Foundation
150 153rd Ave,
Suite 300
Madeira Beach, FL 33708
Research » Treatments
Search our News Articles Archives for diabetes and health news. Search by word or phrase. The latest article will appear first.
Carbon Monoxide a Possible Treatment for Gastroparesis in Diabetics
Posted: Monday, June 01, 2009
Diabetics suffering from the uncomfortable, and potentially dangerous condition known as gastroparesis, have had little effective treatment to help them. Inhalation of small amounts of carbon monoxide (CO) may be their answer, as it has recently been shown to reverse gastroparesis in diabetic mice.


Bone Marrow Stem Cells Reverse Heart Failure
Posted: Friday, May 29, 2009
Because of the lack of available hearts for transplantation, in addition to excessive medical costs, many people are living with dysfunctional, or "failing" hearts. A new stem cell treatment, involving injection of bone marrow stem cells into skeletal muscle, appears to help reverse heart failure by repairing cardiac tissue.


How High Blood Sugars Damage Blood Vessels
Posted: Tuesday, May 26, 2009
Researchers have gained fresh insights into how elevated glucose levels damage blood vessels. The mechanism could lead to novel strategies for blocking the destruction.


Will Surgery Revolutionize Diabetes Treatment?
Posted: Tuesday, May 26, 2009
New data presented at the recent AACE meeting shows that metabolic surgery, a new surgical approach to metabolic disease, may provide the key to curing diabetes in some patients. However, if the result is normal blood sugars for Type 2 patients without medications, is it a cure?


New Information on how Metformin Works
Posted: Tuesday, May 26, 2009
Not only has new research told us how metformin really works, but a new biomarker was found that can determine the optimal dose of metformin that should be used to get the best results for each patient.


Nonstop Insulin Improves Vascular Surgery Outcome
Posted: Tuesday, May 26, 2009
Continuous perioperative insulin infusion reduces the incidence of major cardiovascular events in patients who undergo vascular surgery, researchers report.


Obstructive Sleep Apnea, Retinopathy Linked in Diabetes
Posted: Tuesday, May 26, 2009
According to new research, patients with diabetes who have retinopathy should also be screened for obstructive sleep apnea (OSA).


Cardiac Abnormalities Seen in Young Females with Poor Diabetes Control
Posted: Tuesday, May 26, 2009
According to the results of a new study, adolescent girls with poorly controlled Type 2 diabetes are more likely to have structural and functional cardiac abnormalities than are their healthy peers or even girls with Type 1 diabetes.


Why Diabetics Over-Produce Sugar in the Liver
Posted: Sunday, May 24, 2009
Type 2 diabetics often suffer from an over-production of sugar within the liver, a response to falling blood glucose levels. This potentially dangerous mechanism was poorly understood until recently, when researchers uncovered the role that a certain "master regulator" plays in sugar production within the liver.


Most Obese Diabetics Suffer from Sleep Apnea
Posted: Thursday, May 21, 2009
The vast majority of obese type 2 diabetics have some form of sleep apnea, but are rarely diagnosed, says a recent study. Past research has linked sleep apnea to cardiovascular disease (CVD), so this study perhaps further explains the well-established links between obesity, diabetes and CVD.


Costa Rica Travel Corp. will donate a portion of the proceeds to and is a sponsor of Defeat Diabetes Foundation.
Send your unopened, unexpired test strips to

:


Defeat Diabetes Foundation
150 153rd Ave, Suite 300
Madeira Beach, FL 33708
DDF advertisement
Analyze nutrition content by portion
DDF advertisement