This site complies with the HONcode standard for trustworthy health information:
verify here.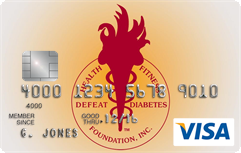 Rewarding for
you and us
Defeat Diabetes Foundation
Defeat Diabetes
Foundation
150 153rd Ave,
Suite 300
Madeira Beach, FL 33708
Research » Testing
Search our News Articles Archives for diabetes and health news. Search by word or phrase. The latest article will appear first.
Childhood Metabolic Measurements Predicts Diabetes Development Years Later
Posted: Sunday, January 17, 2010
A child's blood pressure, body mass index, blood glucose level, other laboratory tests and simple office measures may predict the risk of developing Type 2 diabetes nine and 26 years later, according to a new report in JAMA.


Diagnostic Criteria for Metabolic Syndrome Are Not Reliable in Children
Posted: Sunday, January 17, 2010
Traditional diagnostic criteria for metabolic syndrome are not reliable in children, researchers from the National Institutes of Health report.


It's Final: New ADA Guidelines Urge A1C Test for Diabetes Diagnosis
Posted: Sunday, January 03, 2010
The ADA will publish the new guidelines in the January issue of Diabetes Care. The A1c blood test may catch Type 2 diabetes, prediabetes sooner, with no fasting.


People with Diabetes Gain Victory
Posted: Sunday, January 03, 2010
With the passing of the new healthcare reform bill, prior existing conditions such as diabetes will not prevent people from getting coverage.


More than 90% of People with Gum Disease Are at Risk for Diabetes
Posted: Sunday, December 27, 2009
An overwhelming majority of people who have periodontal (gum) disease are also at high risk for diabetes and should be screened for diabetes, a New York University nursing-dental research team has found.


High Testosterone in Women Linked with Insulin Resistance and CVD
Posted: Sunday, December 27, 2009
In postmenopausal women, high testosterone levels increase the risk for insulin resistance, metabolic syndrome, and coronary heart disease, a new study shows.


Prostate Cancer Treatment Linked to Increased Risk of Diabetes and Heart Disease
Posted: Sunday, December 27, 2009
New research shows that the risk of heart attack, stroke, sudden cardiac death and diabetes in men who underwent androgen deprivation therapy was 20 to 30 percent higher.


Gene Mutations Identify African-Americans Pre-Determined for Diabetes
Posted: Sunday, December 27, 2009
Blood samples were analyzed for differences (mutations) in DNA and RNA that affect the level of gene expression. The result of these mutations would cause the individual to be less able to metabolize carbohydrates.


Eating Out Too Often Can Increase Risk of Type 2 Diabetes
Posted: Sunday, December 27, 2009
Those who ate two meals per week of fried chicken were at 68 percent increased risk of Type 2 diabetes, compared to those who ate none.


Steroid Injections Slow Diabetes-Related Eye Disease
Posted: Sunday, December 20, 2009
Injecting the corticosteroid triamcinolone into the eye may slow the progression of diabetic retinopathy, a complication of diabetes that can cause vision loss and blindness, according to a report.


Costa Rica Travel Corp. will donate a portion of the proceeds to and is a sponsor of Defeat Diabetes Foundation.
Send your unopened, unexpired test strips to

:


Defeat Diabetes Foundation
150 153rd Ave, Suite 300
Madeira Beach, FL 33708
DDF advertisement
Analyze nutrition content by portion
DDF advertisement