This site complies with the HONcode standard for trustworthy health information:
verify here.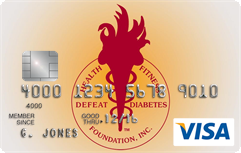 Rewarding for
you and us
Defeat Diabetes Foundation
Defeat Diabetes
Foundation
150 153rd Ave,
Suite 300
Madeira Beach, FL 33708
Research » Obesity
Search our News Articles Archives for diabetes and health news. Search by word or phrase. The latest article will appear first.
164 Million Obese Adults by 2030
Posted: Saturday, September 03, 2011
Half of U.S. adults will be obese by 2030 if current trends continue, a new report shows.


NIH Research Model Predicts Weight With Varying Diet, Exercise Changes
Posted: Monday, August 29, 2011
Findings challenge one-size-fits-all weight assumptions.


Two Years of Obesity Increases Risk of Death by 7 Percent
Posted: Sunday, August 28, 2011
A study found that participants face a 7% increase in mortality risk for every two years of being obese, while every 10 years of obesity more than doubles the risk of all-cause mortality.


An Eye On Sight
Posted: Thursday, July 28, 2011
About 14 million people ages 12 and older have vision problems. Although 80 percent of these problems can be corrected with glasses, that still leaves a lot of Americans with more serious problems in sight.


How Repetitive Foods Can Mean Weight Loss
Posted: Saturday, July 23, 2011
Monotony at mealtime can reduce calorie consumption.


Why Do Patients with Diabetes Walk Less?
Posted: Tuesday, July 19, 2011
Physical activity is a cornerstone of treatment for diabetes, yet people with diabetes perform less moderate and vigorous physical activity (MVPA) than people without diabetes.


Certain Foods Linked to Long-term Weight Gain
Posted: Monday, July 11, 2011
Munching more unprocessed plant foods may help keep the middle-aged bulge away, a new study suggests. On the other hand, meat, french fries and sugar-sweetened drinks can help pack on the pounds. The findings suggest that the types of food you choose, not just calories, are important for avoiding age-related weight gain.


The Lost Weight Vitamin
Posted: Monday, July 11, 2011
Want to save money on vitamins? One option could be to lose weight. Researchers say overweight or obese women in a diet-and-exercise program who lost more than 15 percent of their weight gained 8 nanograms of vitamin D per milliliter of blood.


New Study Shows Diabetes Surging Worldwide
Posted: Sunday, July 10, 2011
The number of adults worldwide with diabetes has more than doubled in the past three decades -- jumping to nearly 350 million -- and it continues to surge, according to a new study in the journal Lancet.


NIH findings in mice have potential to curb obesity and type 2 diabetes
Posted: Wednesday, July 06, 2011
Discovery makes white fat mimic energy-burning brown fat, muscle.


Costa Rica Travel Corp. will donate a portion of the proceeds to and is a sponsor of Defeat Diabetes Foundation.
Send your unopened, unexpired test strips to

:


Defeat Diabetes Foundation
150 153rd Ave, Suite 300
Madeira Beach, FL 33708
DDF advertisement
Analyze nutrition content by portion
DDF advertisement