This site complies with the HONcode standard for trustworthy health information:
verify here.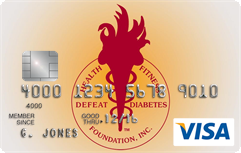 Rewarding for
you and us
Defeat Diabetes Foundation
Defeat Diabetes
Foundation
150 153rd Ave,
Suite 300
Madeira Beach, FL 33708
Research » Obesity
Search our News Articles Archives for diabetes and health news. Search by word or phrase. The latest article will appear first.
FDA Approves Januvia for Diabetes
Posted: Thursday, October 19, 2006
The FDA announced the approval of Januvia (sitagliptin phosphate) Tablets, the first diabetes treatment approved in a new class of drugs known as DDP-4 inhibitors that enhances the body's own ability to lower elevated blood sugar.


High BMI Tied to Poor Cognitive Function in Middle-Aged Adults
Posted: Thursday, October 19, 2006
Middle-aged adults with a high body mass index (BMI) received lower scores on cognitive tests than middle-aged adults with low BMI, according to a study published in Neurology, the scientific journal of the American Academy of Neurology.


Diabetes, Not Obesity, Increases Critical Illness and Death Risk
Posted: Thursday, October 19, 2006
Diabetes is a strong predictor of acute organ failure and early death for obese or non-obese patients alike, eclipsing even obesity without diabetes, according to researchers.


EASD Recommends Earlier Insulin Therapy, Don't Wait 4-6 years!
Posted: Thursday, September 28, 2006
A Consensus Report launched at the annual meeting of the European Association for the Study of Diabetes, in Copenhagen, Denmark, is calling for urgent action to drastically improve the management of diabetes, particularly urging the increased acceptance of insulin. All patients with Type 2 diabetes, if they live long enough will require insulin.


Study Shows Leptin Combats Type 2 Diabetes
Posted: Thursday, September 28, 2006
University of Florida researchers have discovered the appetite-controlling hormone leptin could also combat type 2 diabetes as more Americans pack on extra pounds.


Dream Study Results Positive, but LifeStyle Intervention Better
Posted: Thursday, September 21, 2006
With less side effects then in the Dream Study and a much lower cost, study shows weight loss is the key factor in reducing diabetes risk for high-risk, overweight individuals.


Galvus® Demonstrates Powerful Blood Sugar Reductions In Phase III Studies
Posted: Thursday, September 21, 2006
Galvus dropped A1c by 1.8% without weight gain.


Herbal Remedy Promising Against Diabetes
Posted: Thursday, September 07, 2006
The purified plant extract berberine, can reduce weight and improve glucose control.


Reduce Appetite And Obesity By Disabling A Carbohydrate Trigger
Posted: Thursday, September 07, 2006
The absence of ChREBP (carbohydrate response element binding protein), which converts excess carbs into fatty acids for storage, keeps you from becoming fat and reduces insulin resistance related to type 2 diabetes.


Weight Loss Should be the Primary Intervention for Risk of Diabetes
Posted: Thursday, August 31, 2006
In a randomized trial with 1079 participants, for over 3 years it was found that for every 2 pounds of weight loss there was a 16% reduction in risk.


Costa Rica Travel Corp. will donate a portion of the proceeds to and is a sponsor of Defeat Diabetes Foundation.
Send your unopened, unexpired test strips to

:


Defeat Diabetes Foundation
150 153rd Ave, Suite 300
Madeira Beach, FL 33708
DDF advertisement
Analyze nutrition content by portion
DDF advertisement