This site complies with the HONcode standard for trustworthy health information:
verify here.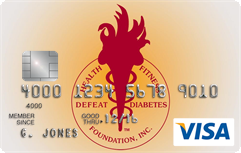 Rewarding for
you and us
Defeat Diabetes Foundation
Defeat Diabetes
Foundation
150 153rd Ave,
Suite 300
Madeira Beach, FL 33708
Research » Obesity
Search our News Articles Archives for diabetes and health news. Search by word or phrase. The latest article will appear first.
Researchers Uncover Potential Role of Leptin in Diabetes
Posted: Thursday, October 11, 2007
A new Joslin-led study has shown that leptin, a hormone known mainly for regulating appetite control and energy metabolism, plays a major role in islet cell growth and insulin secretion. This finding opens up new avenues for studying leptin and its role in islet cell biology, which may lead to new treatments for diabetes


Raised Blood Pressure/BMI in Midlife Predicts Heart Failure in Later Life
Posted: Thursday, October 11, 2007
Raised blood pressure (BP) and excess body mass index (BMI) in middle age increases the risk of heart failure in later life, a new study suggests.


New Blood Test Predicts Future Chance of Diabetes
Posted: Thursday, October 11, 2007
Type 2 diabetes is caused by poor eating habits, hereditary, and lack of exercise. But now, researchers at UCLA say there is another risk factor that doesn't have to do with weight, diet and genes that can help predict who's likely to develop diabetes.


Brain Link Seen in Type 2 Diabetes
Posted: Friday, September 07, 2007
Glucose Problems in Certain Brain Cells May Be a Red Flag of Type 2 Diabetes Risk


Another Cause of Type 2 Diabetes Found
Posted: Friday, September 07, 2007
U.S. scientists have discovered a third abnormality that might play a role in the development of obesity-induced type 2 diabetes. The development of type 2 diabetes -- or at least part of it -- may be in your head, researchers said.


Bariatric Surgery Improves Survival in Obese Patients
Posted: Friday, August 31, 2007
Bariatric surgery in obese patients is linked to a reduction in overall mortality, according to the results of a prospective, controlled cohort study.


Key Hormone Protects The Obese From Diabetes
Posted: Friday, August 31, 2007
The "world's fattest mice" can overeat without developing insulin resistance or diabetes thanks to a glut of a key hormone, a dichotomy that helps explain why not all obese people are diabetic, a UT Southwestern Medical Center researcher has found.


New Insulin Sensitizer (CRx-401) Improves Control Without Weight Gain
Posted: Thursday, August 23, 2007
CombinatoRx, Incorporated announced that it has dosed the first patient in a Phase 2a proof of concept clinical trial in Type 2 diabetes with CRx-401, a novel insulin sensitizer designed to provide anti-diabetic activity without promoting weight gain.


Top-10 Comparison of Diabetes Drugs Give One a Top Grade by Johns Hopkins
Posted: Thursday, August 16, 2007
A type 2 diabetes drug taken orally and in widespread use for more than a decade has been found to have distinct advantages over nine other, mostly newer medications used to control the chronic disease, according to a study by researchers at Johns Hopkins.


Metformin and Body Weight
Posted: Thursday, August 16, 2007
Where most other diabetes medications cause weight gain, metformin can cause weight reduction.


Costa Rica Travel Corp. will donate a portion of the proceeds to and is a sponsor of Defeat Diabetes Foundation.
Send your unopened, unexpired test strips to

:


Defeat Diabetes Foundation
150 153rd Ave, Suite 300
Madeira Beach, FL 33708
DDF advertisement
Analyze nutrition content by portion
DDF advertisement