This site complies with the HONcode standard for trustworthy health information:
verify here.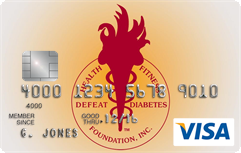 Rewarding for
you and us
Defeat Diabetes Foundation
Defeat Diabetes
Foundation
150 153rd Ave,
Suite 300
Madeira Beach, FL 33708
Research » Obesity
Search our News Articles Archives for diabetes and health news. Search by word or phrase. The latest article will appear first.
Sugar-Free Gum Limits Snack Cravings
Posted: Sunday, April 19, 2009
Chewing sugar-free gum in-between meals limits snack cravings, especially for sweets, according to a recent study. Energy levels were also seen to be maintained or enhanced in gum chewers.


Eat More, Move Less, and You Will Pay More
Posted: Wednesday, April 15, 2009
To help cut medical costs, your insurance company may soon be raising premiums if you have unhealthy habits such as...


Obesity and Diabetes Can Increase the Risk for Restless Legs Syndrome
Posted: Wednesday, April 15, 2009
The research found men and women with a body mass index (BMI) score over 30 were nearly one-and-a-half times more likely to have RLS than people...


What You Drink Is More Important than What You Eat
Posted: Wednesday, April 15, 2009
Researchers examined the relationship between beverage consumption among adults and weight change and found that weight loss was positively associated with a reduction in liquid calorie consumption and liquid calorie intake had a stronger impact on weight than solid calorie intake.


New Fat-Fighting Pathway Discovered
Posted: Wednesday, April 15, 2009
Researchers at Albert Einstein College of Medicine of Yeshiva University have discovered a process that controls the amount of fat that cells store for use as a back-up energy source.

Disruption of this process allows cellular fat to accumulate — a key factor in age-related metabolic diseases such as obesity and Type 2 diabetes. The study is published in the online version of Nature.


Obesity Strongly Linked to Insulin Processing
Posted: Tuesday, April 14, 2009
Obesity, itself thought to be a major cause of insulin resistance, in fact appears to result from distinct insulin processing as well. A recent study has concluded that differences in insulin processing within cells are responsible for variations in how fat is stored within these cells, potentially leading to obesity.


Exercise Following Low Glucose Meals Optimizes Fat Burning
Posted: Tuesday, April 14, 2009
There is much debate amongst doctors, nutritionists, and fitness experts, as to the optimal circumstances for exercise. Some believe that early morning, pre-food consumption exercise, is best for burning calories and enhancing metabolism, while others have a variety of ideas of what is best to consume before physical activity. A recent study suggests that consuming a meal low in glucose before exercising is most effective in burning fat and promoting general health.


Pre-Natal Nutrition Essential to Preventing Future Disease in Offspring
Posted: Monday, April 13, 2009
Women consuming unhealthy diets during pregnancy put their child at risk for numerous future health problems, suggests a recent study. Diabetes, cardiovascular disease (CVD), obesity, and stunted growth, were seen to be the most prevalent complications developed in animal models, where the mother's had poor nutrition.


New Link Between Obesity and Insulin Resistance Uncovered
Posted: Saturday, April 11, 2009
The high BCAA protein levels found in obese individuals, combined with high fat diets, could significantly increase the incidence of pre-diabetic insulin resistance. Because obesity and diabetes are so closely linked, this finding could go a long way in explaining the cause and effect of the obesity-diabetes connection, as well as lay the foundations for future preventative treatments for diabetes in obese individuals.


Brown Fat Could Help Treat Obesity and Diabetes
Posted: Friday, April 10, 2009
Brown fat, which helps use energy and burn calories, and was previously believed to only to exist in babies, has recently been shown to occur in adults as well. The discovery of the presence of this "good fat" in adults lays foundations for potential obesity and diabetes treatments that stimulate brown fat growth.


Costa Rica Travel Corp. will donate a portion of the proceeds to and is a sponsor of Defeat Diabetes Foundation.
Send your unopened, unexpired test strips to

:


Defeat Diabetes Foundation
150 153rd Ave, Suite 300
Madeira Beach, FL 33708
DDF advertisement
Analyze nutrition content by portion
DDF advertisement