This site complies with the HONcode standard for trustworthy health information:
verify here.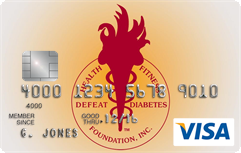 Rewarding for
you and us
Defeat Diabetes Foundation
Defeat Diabetes
Foundation
150 153rd Ave,
Suite 300
Madeira Beach, FL 33708
Research » Research
Search our News Articles Archives for diabetes and health news. Search by word or phrase. The latest article will appear first.
Diabetes with Psoriasis Increases Vascular Risk
Posted: Tuesday, October 23, 2012
Patients with diabetes and psoriasis are significantly more likely to develop new-onset, diabetes-related microvascular and macrovascular complications than are psoriasis-free patients with diabetes.


Sleepless Nights Increase Risk for Diabetes
Posted: Tuesday, October 23, 2012
Sleep deprivation can affect insulin resistance.


Foot Ulceration for Diabetes Patients Doubles Mortality Risk
Posted: Monday, October 22, 2012
Diabetic foot ulceration was associated with a nearly 2-fold increased risk for all-cause mortality above that of diabetes alone, according to a meta-analysis of 8 studies.


Sitting for Too Long Doubles Diabetes Risk
Posted: Sunday, October 21, 2012
The more time people spend sitting, the greater their risk of diabetes, cardiovascular events, and death.


EASD: Increasing Physical Activity Slashes CV Events, Deaths by 66% for Type 2's
Posted: Tuesday, October 09, 2012
Higher levels of leisure-time physical activity cut the risk of cardiovascular and all-cause mortality in people with type 2 diabetes.


EASD: New EASD/ADA Position Paper Shifts Treatment Goals with 7 Key Points
Posted: Tuesday, October 09, 2012
A new position statement for treatment of type 2 diabetes treatment focuses on the individual patient rather than a "one number fits all" HbA1c target.


EASD: Once a Year Exenatide Introduced at EASD
Posted: Monday, October 08, 2012
Continuous long-term delivery of exenatide with Intarcia's osmotic mini-pump system allows optimal dose selection for improved glycemic control, ensures adherence, and improves patient tolerability.


EASD: Merck's Investigational Once-Weekly DPP-4 Inhibitor Significantly Lowered Blood Sugar in Patients with Type 2 Diabetes
Posted: Monday, October 08, 2012
Merck announced Phase IIb data for MK-3102, the company's investigational once-weekly DPP-4 inhibitor in development for the treatment of type 2 diabetes.


L-cysteine a Possible Therapy for Type-2 Diabetes
Posted: Tuesday, October 02, 2012
Taking L-cysteine supplements may help patients with type 2 diabetes better control blood sugar levels.


Child Obesity Risks Greater than Thought
Posted: Tuesday, October 02, 2012
Children who are obese may have an even higher risk for heart disease, diabetes, and other weight-related diseases later in life than has been thought.


Costa Rica Travel Corp. will donate a portion of the proceeds to and is a sponsor of Defeat Diabetes Foundation.
Send your unopened, unexpired test strips to

:


Defeat Diabetes Foundation
150 153rd Ave, Suite 300
Madeira Beach, FL 33708
DDF advertisement
Analyze nutrition content by portion
DDF advertisement