This site complies with the HONcode standard for trustworthy health information:
verify here.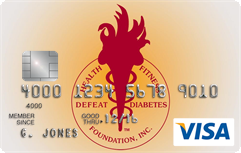 Rewarding for
you and us
Defeat Diabetes Foundation
Defeat Diabetes
Foundation
150 153rd Ave,
Suite 300
Madeira Beach, FL 33708
Research » Research
Search our News Articles Archives for diabetes and health news. Search by word or phrase. The latest article will appear first.
High Fructose Diet Associated With Obesity
Posted: Monday, October 20, 2008
Leptin resistance, a condition closely associated with obesity, can be caused by consuming too much fructose. Fructose is one of the most common sugars found in food.


Red Wine Antioxidant Found In Cocoa
Posted: Sunday, October 19, 2008
The compound resveratrol, often associated with benefits associated with drinking red wine, has recently been confirmed to be present in cocoa and dark chocolate. This finding could affirm that dark chocolate has similar health benefits to red wine.


Aspirin and Antioxidants Might Not Help Prevent Heart Disease for Diabetics
Posted: Friday, October 17, 2008
The long-established belief that aspirin helps prevent heart attacks, especially in high risk groups like diabetics, has been strongly challenged in a recent study. Aspirin, as well as antioxidant supplements, were found to have no effect on preventing heart attacks in diabetics.



Intestinal Bacteria Helps Prevent Type 1 Diabetes
Posted: Friday, October 10, 2008
Exposure to common intestinal bacteria might inhibit the development of type 1 diabetes, according to a recent study. The study results lend support to the more general "hygiene hypothesis," and could potentially go a long way in explaining, and perhaps preventing, the development of type 1 diabetes.


Severity of Diabetic Retinopathy Linked to Incidence of Nephropathy
Posted: Wednesday, October 08, 2008
A large population-based study has identified a significant association between the severity of retinopathy and the incidence of nephropathy in patients with diabetes. In addition, disease severity appears to be linked to a family history of diabetes.


Calorie Overload Sends The Brain Haywire: Study
Posted: Wednesday, October 08, 2008
Overeating makes the brain go haywire, prompting a cascade of damage that may cause diabetes, heart disease and other ills, U.S. researchers reported on Thursday.


Calorie Curb Boosts Heart Function in Obese Diabetics
Posted: Wednesday, October 08, 2008
In obese patients with type 2 diabetes, increased triglyceride stores in the heart can be mobilized by therapeutic prolonged caloric restriction.


Eating Dark Chocolate Reduces CRP
Posted: Wednesday, October 08, 2008
A new Italian study has shown, for the first time, that consuming moderate amounts of dark chocolate can significantly reduce levels of C-reactive protein (CRP).


Oily Fish Can Reduce Risk of Developing Age-Related Macular Degeneration
Posted: Wednesday, October 08, 2008
Eating oily fish containing docosahexaenoic acid and eicosapentaenoic acid at least once a week appears to decrease the risk of developing wet age-related macular degeneration by half, according to a large population-based study.


Physical Activity Helps Offset Genetic Risk for Obesity
Posted: Wednesday, October 08, 2008
Individuals who have a genetic mutation associated with high body mass index (BMI) may be able to offset their increased risk for obesity through physical activity, according to the results of a study.


Costa Rica Travel Corp. will donate a portion of the proceeds to and is a sponsor of Defeat Diabetes Foundation.
Send your unopened, unexpired test strips to

:


Defeat Diabetes Foundation
150 153rd Ave, Suite 300
Madeira Beach, FL 33708
DDF advertisement
Analyze nutrition content by portion
DDF advertisement