This site complies with the HONcode standard for trustworthy health information:
verify here.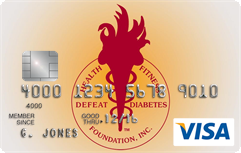 Rewarding for
you and us
Defeat Diabetes Foundation
Defeat Diabetes
Foundation
150 153rd Ave,
Suite 300
Madeira Beach, FL 33708
Research » Alternative Medicine
Search our News Articles Archives for diabetes and health news. Search by word or phrase. The latest article will appear first.
Drinking Green Tea Reduces CVD Mortality
Posted: Thursday, September 28, 2006
A prospective cohort study of more than 40,000 people in Japan has shown that drinking green tea can significantly cut deaths from cardiovascular disease (CVD) as well as all-cause mortality, particularly in women.


Anti-obesity Compound Found In Brown Seaweed
Posted: Thursday, September 21, 2006
Studies in animals suggest that brown seaweed, also known as wakame -- commonly used to flavor Asian soups and salads, contains a compound that promotes weight loss. The compound, called fucoxanthin, also has anti-diabetes effects.


New Wireless Device Aids in Diabetes Treatment
Posted: Wednesday, August 23, 2006
Using the close-proximity wireless communications standard known as near-field communications (NFC) the device will link glucometers and insulin pumps.


New Study Shows A Low-carb Diet Helps Control Diabetes
Posted: Wednesday, August 23, 2006
Researchers in Sweden say a follow-up study of patients on a low-carbohydrate diet showed stable improvement and reduced need for medication.


Chocolate Helps Aging Blood Vessels
Posted: Thursday, August 17, 2006
Flavonol-Rich cocoa improves blood vessel function.


Traditional Chinese Medicine Hones Diabetes Treatment
Posted: Wednesday, August 09, 2006
A herbal remedy Berberine used for thousands of years in traditional Chinese medicine may have a role to play in fighting Type 2 diabetes.


Walking Makes a Difference in Controlling Type 2 Diabetes
Posted: Wednesday, August 09, 2006
How much walking is needed to produce the best effects for controlling Type 2 diabetes?


Many Doctors Aren't Treating Diabetes Aggressively Enough
Posted: Thursday, June 15, 2006
FOUR studies find that this is true for patients with high blood pressure, and elevated blood sugar.


Costa Rica Travel Corp. will donate a portion of the proceeds to and is a sponsor of Defeat Diabetes Foundation.
Send your unopened, unexpired test strips to

:


Defeat Diabetes Foundation
150 153rd Ave, Suite 300
Madeira Beach, FL 33708
DDF advertisement
Analyze nutrition content by portion
DDF advertisement