This site complies with the HONcode standard for trustworthy health information:
verify here.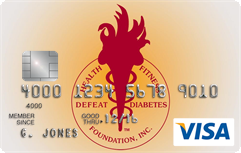 Rewarding for
you and us
Defeat Diabetes Foundation
Defeat Diabetes
Foundation
150 153rd Ave,
Suite 300
Madeira Beach, FL 33708
Research » Alternative Medicine
Search our News Articles Archives for diabetes and health news. Search by word or phrase. The latest article will appear first.
Vitamin E Can Cut Heart Disease Risk in Diabetics
Posted: Friday, October 26, 2007
Supplements of vitamin E may counteract complications in type-2 diabetics linked to an increased risk of heart disease.


Antioxidants Don't Prevent Macular Degeneration
Posted: Thursday, October 18, 2007
A diet rich in antioxidant vitamins and minerals (vitamins A, C, and E, various carotenoids, and zinc) did nothing to prevent age-related macular degeneration, according to a large review and meta-analysis.


Low Doses of Red Wine Improves Diabetes Control
Posted: Thursday, October 11, 2007
Resveratrol in red wine has already been shown to offer heart benefits. Chinese researchers have outlined the molecular chain of activity that makes resveratrol, a chemical found in the skin of red grapes and in red wine, a promising candidate for treatment of diabetes and other conditions.


Bitter Melon Can Improve Insulin Production.
Posted: Thursday, October 11, 2007
Momordica Charantia is a vegetable which grows in tropical areas like East Africa, Asia, South Africa, and the Caribbean. This vegetable is rich in iron, beta carotene, calcium, potassium, phosphorus and other dietary fibers.


Cinnamon as Diabetes Therapy is Questionable
Posted: Thursday, October 04, 2007
Some studies have hinted that cinnamon may aid blood sugar control, yet others show it is not beneficial for people with diabetes, according to researchers.


Moderate Alcohol Intake Reduces Fasting Glucose
Posted: Thursday, September 27, 2007
In patients with type 2 diabetes, moderate daily intake of alcohol reduced fasting plasma glucose (FPG) but not postprandial glucose, especially in those with high levels of glycated hemoglobin.


Whole Grains Protect Against Diabetes
Posted: Friday, September 07, 2007
The risk of developing type 2 diabetes dropped 21% with every two additional servings of whole grain per day.


Vegetables Protect Against Diabetes
Posted: Friday, September 07, 2007
VEGETABLES offer more protection against diabetes than fruit or cereal, new research shows.


Is Cinnamon Effective in Lowering Blood Sugars?
Posted: Friday, August 31, 2007
A review of research into the healing effects of the popular spice shows mixed health results for glucose and cholesterol.


Antioxidant Vitamins Don't Provide CardioVascular Protection
Posted: Thursday, August 23, 2007
Taking vitamin C, vitamin E, or beta-carotene supplements had no apparent effect on the long-term risk of major cardiovascular events, including stroke or death, in a trial that randomized thousands of women considered at high cardiovascular (CV) risk and followed them for an average of about nine years.


Costa Rica Travel Corp. will donate a portion of the proceeds to and is a sponsor of Defeat Diabetes Foundation.
Send your unopened, unexpired test strips to

:


Defeat Diabetes Foundation
150 153rd Ave, Suite 300
Madeira Beach, FL 33708
DDF advertisement
Analyze nutrition content by portion
DDF advertisement