This site complies with the HONcode standard for trustworthy health information:
verify here.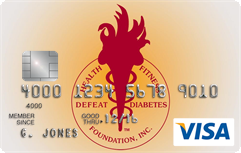 Rewarding for
you and us
Defeat Diabetes Foundation
Defeat Diabetes
Foundation
150 153rd Ave,
Suite 300
Madeira Beach, FL 33708
Research » Alternative Medicine
Search our News Articles Archives for diabetes and health news. Search by word or phrase. The latest article will appear first.
Camel Milk May Be Answer to Diabetes?
Posted: Thursday, December 20, 2007
It has been scientifically proven that gulping down camel milk daily would supplement 60 to 70 per cent of insulin in Type I diabetics.


Measuring Dermal Temperature Helps Diabetics Keep Their Feet
Posted: Thursday, December 20, 2007
Diabetics can now use the wand-like, gooseneck TempTouch before they begin their day's activities. A spike in temperature warns that an infection is brewing so they can stay off their feet until the threat of an ulcer subsides.


Vinegar at Bedtime Can Benefit Type 2's
Posted: Thursday, December 13, 2007
A dose of vinegar taken at bedtime may favorably impact waking glucose concentrations in patients with type 2 diabetes, comes from the results of a new study.


Vitamin E May Prevent 40% of Heart Attacks in Diabetics
Posted: Thursday, November 29, 2007
Vitamin E supplements can significantly reduce the risk of heart attacks and related deaths for diabetics who carry a particular version of a gene, according to researchers in Israel.


Counseling Multiple Behavioral Changes Better Than Sequential
Posted: Thursday, November 29, 2007
Addressing more than one behavioral change at a time, so-called simultaneous counseling is probably more effective than sequential counseling, which tries to tackle changes one by one, a new study has found.


Walking 20-30 Minutes Daily Cuts Risk of Strokes and Heart Disease
Posted: Thursday, November 29, 2007
New research suggests that people with type 2 diabetes may lower their risk of heart disease by committing to a daily walk, new research suggests.


Pedometers Continue To Show Benefits in Reducing BMI, Blood Glucose and BP
Posted: Thursday, November 29, 2007
"I think that the BP reduction and weight loss seen with pedometers is remarkable, given that these are small gizmos designed to increase physical activity, not reduce weight", states Dr. Dena Bravata.


Vitamin D May Reduce Risk For Type 2 Diabetes By Forty Percent
Posted: Thursday, November 29, 2007
In a 17-year study of roughly 4,000 men and women, researchers found that individuals with higher blood levels of vitamin D had a 40 percent lower risk of developing type 2 diabetes than those with lower levels of this vitamin.


Exercise Fights Heart Failure Better Than Drugs
Posted: Friday, November 23, 2007
Exercise boosts the number of progenitor cells in people with heart failure, and those cells in turn repair and rebuild weakened muscle and blood vessels, researchers report.


Dietary Cod Protein May Help Prevent Type 2 Diabetes
Posted: Wednesday, November 07, 2007
Dietary cod protein improved insulin sensitivity in insulin-resistant individuals and could help prevent type 2 diabetes by reducing the metabolic complications related to insulin resistance, according to the results of a randomized, controlled trial.


Costa Rica Travel Corp. will donate a portion of the proceeds to and is a sponsor of Defeat Diabetes Foundation.
Send your unopened, unexpired test strips to

:


Defeat Diabetes Foundation
150 153rd Ave, Suite 300
Madeira Beach, FL 33708
DDF advertisement
Analyze nutrition content by portion
DDF advertisement