This site complies with the HONcode standard for trustworthy health information:
verify here.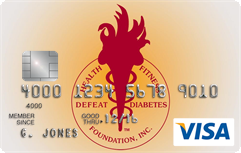 Rewarding for
you and us
Defeat Diabetes Foundation
Defeat Diabetes
Foundation
150 153rd Ave,
Suite 300
Madeira Beach, FL 33708
Research » Alternative Medicine
Search our News Articles Archives for diabetes and health news. Search by word or phrase. The latest article will appear first.
Low-Carb Diets Better Than Low-Fat Diets at Preventing Diabetes
Posted: Thursday, February 14, 2008
Even if coupled with high animal fat and protein, diabetes risk did not increase, study claims. A diet low in carbohydrates but high in animal fat and protein doesn't seem to increase the risk of type 2 diabetes in women.


A Short Daytime Nap Helps Retain Learnt Knowledge
Posted: Sunday, February 10, 2008
Once certain information is learned and processed in the brain, the information is more likely to be retained if a short daytime nap is taken.


Does L-Arginine Supplementation Make A Difference?
Posted: Thursday, February 07, 2008
Researchers have found that diabetes creates too much competition for an amino acid called L-arginine that helps blood vessels to relax.


Improve Postprandial Glucose With "Anti-Inflammatory" Diet
Posted: Friday, February 01, 2008
Markers of inflammation and cardiovascular health show improvement with the improvement of postprandial glucose and lipid profiles.


Link Between Vitamin E and Decline in Physical Function
Posted: Wednesday, January 23, 2008
Low serum concentration of vitamin E, an indication of poor nutrition, is associated with physical decline for older persons, according to a study in the January 23 issue of JAMA.


Key to a Long Life - Staying Active and Drinking Moderately
Posted: Wednesday, January 23, 2008
Both physical activity and a moderate alcohol intake are important to lower the risk of fatal ischemic heart disease (IHD) and all-cause mortality, a new study shows.


Healthy Lifestyle Choices Shown To Increase Life Expectancy
Posted: Tuesday, January 22, 2008
Not smoking, eating five servings or more of fruits and vegetables per day, drinking alcohol only in moderation (0-1.5 drinks per day), and maintaining a high level of physical activity are well known to be healthy lifestyle choices. A recent study at the University of Cambridge, England, has helped quantitatively show just how beneficial maintaining these four lifestyle choices is.


Low Levels of Vitamin D May Lead To Heart Disease
Posted: Thursday, January 17, 2008
Besides being important in maintaining healthy bones, substantial levels of Vitamin D have recently been shown to be important in preventing cardiovascular disease (CVD).


Strawberries Reduce Inflammation in Blood Vessels
Posted: Tuesday, January 15, 2008
Strawberries are not only delicious and nutrient-rich, new research from Harvard Medical School found that they may offer cardiovascular disease protection.


The Magic Pill: A New Drug That Mimics Healthy Lifestyle Effects
Posted: Tuesday, January 15, 2008
The magic ingredient in wine is being studied to reduce the effects of diabetes and aging.


Costa Rica Travel Corp. will donate a portion of the proceeds to and is a sponsor of Defeat Diabetes Foundation.
Send your unopened, unexpired test strips to

:


Defeat Diabetes Foundation
150 153rd Ave, Suite 300
Madeira Beach, FL 33708
DDF advertisement
Analyze nutrition content by portion
DDF advertisement