This site complies with the HONcode standard for trustworthy health information:
verify here.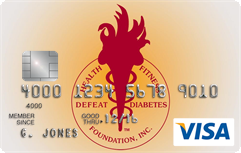 Rewarding for
you and us
Defeat Diabetes Foundation
Defeat Diabetes
Foundation
150 153rd Ave,
Suite 300
Madeira Beach, FL 33708
Research » Alternative Medicine
Search our News Articles Archives for diabetes and health news. Search by word or phrase. The latest article will appear first.
New-Onset Diabetes in Older Adults Attributable to Lifestyle
Posted: Tuesday, May 12, 2009
Numerous lifestyle factors affect older adults' risk of diabetes, a new study finds. As the population ages, even small changes affect incidence, study finds.


Low Levels of Vitamin D Cause Problems for Acutely Ill Diabetic Patients
Posted: Tuesday, May 12, 2009
A group of endocrinologists in Sydney have observed that very sick patients tend to have very low levels of Vitamin D. The sicker they are, the lower the levels.


New Electronic Skin Patch for Quick and Painless Glucose Test
Posted: Tuesday, May 12, 2009
A skin patch could one day provide a less-invasive alternative for diabetics who need to take regular samples of their own blood to keep glucose levels in check. When added to an insulin pump, it could become an external artificial pancreas.


Australian Docs Discover a Type 1 Diabetes Breakthrough
Posted: Tuesday, May 12, 2009
Australian doctors believe they have found the key to eradicating Type 1 diabetes, the kind that obliges sufferers to regulate their blood glucose levels every day of their lives.


Aspirin Use Linked to a Lower Risk of Diabetes
Posted: Wednesday, May 06, 2009
Results of a new study recently published suggest an association between aspirin use and a decreased risk of developing Type 2 diabetes.


Higher Quality Diets More Expensive
Posted: Friday, May 01, 2009
Higher education and socioeconomic status translates into better, albeit more expensive, diets, according to a recent study. These individuals therefore put themselves at decreased risk for a variety of dangerous conditions, such as type 2 diabetes and cardiovascular disease (CVD).


Pomegranate Juice Helps Slow Prostate Cancer Recurrence
Posted: Thursday, April 30, 2009
Prostate cancer patients who drink pomegranate juice following surgery and treatment, appear to limit the likelihood of the disease recurring. This supports and extends past research that has suggested pomegranate juice and extracts as preventative agents for cancer, as well as other conditions.


Diabetes Linked to Long and Short Nightly Sleeping
Posted: Friday, April 24, 2009
Sleeping an average of more than eight hours per night, or less than seven hours per night, appears to greatly increase the risk of developing pre-diabetes, as well as full type 2 diabetes.


Metabolic Syndrome Less Common in 100% Juice Drinkers
Posted: Friday, April 24, 2009
100% juice drinkers are thinner and at lower risk for metabolic syndrome, according to recently presented research. The study indicates that drinking 100% juice helps prevent obesity, diabetes and heart disease.


Just Slightly Reducing Sugar Intake, Increasing Fiber Consumption Reduces Type 2 Diabetes Risk for Hispanic Teenagers
Posted: Tuesday, April 21, 2009
Individuals who reduced added sugar intake by the equivalent of 1 can of soda per day or increased fiber intake by the equivalent of a cup of beans showed improvements in key risk factors for Type 2 diabetes, specifically in insulin secretion and visceral fat.


Costa Rica Travel Corp. will donate a portion of the proceeds to and is a sponsor of Defeat Diabetes Foundation.
Send your unopened, unexpired test strips to

:


Defeat Diabetes Foundation
150 153rd Ave, Suite 300
Madeira Beach, FL 33708
DDF advertisement
Analyze nutrition content by portion
DDF advertisement