This site complies with the HONcode standard for trustworthy health information:
verify here.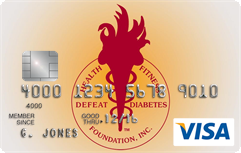 Rewarding for
you and us
Defeat Diabetes Foundation
Defeat Diabetes
Foundation
150 153rd Ave,
Suite 300
Madeira Beach, FL 33708
Research » Alternative Medicine
Search our News Articles Archives for diabetes and health news. Search by word or phrase. The latest article will appear first.
New Data Prompt Renewed Calls for Public Health Initiative to Cut Salt in US Diet
Posted: Sunday, January 31, 2010
New statistical projections suggest that slashing salt in the US diet by 3 g per day would have huge benefits, reducing the annual number of new cases of coronary heart disease, strokes, and MI's and potentially saving up to 90,000 lives a year.


Physical Activity Associated with Healthier Aging
Posted: Sunday, January 31, 2010
Studies in Archives of Internal Medicine detail associations between exercise and cognitive function, bone density and overall health.


New Breath Sensor Could Help Combat Diabetes
Posted: Sunday, January 31, 2010
A tiny new sensor could provide fresh, inexpensive diagnosis and treatment methods for people suffering from a variety of diseases.


Obesity Screening Recommended for Children Ages 6 to 18 Years
Posted: Sunday, January 31, 2010
The US Preventive Services Task Force (USPSTF) recommends that clinicians screen children ages 6 to 18 years for obesity and refer them as appropriate to programs to improve their weight status, according to evidence-based guidelines.


Effects of Diet on Diabetes Risk Varies by Ethnicity
Posted: Sunday, January 24, 2010
Diets heavy in meat and fat seem to raise the risk of diabetes, though the effects of this and other diet patterns may vary by ethnicity and sex, a new study finds.


Dietary Fiber Can Help Prevent Body Weight and Waist Circumference Gain
Posted: Sunday, January 17, 2010
tary fiber may help prevent gain in body weight and waist circumference, according to the results of a prospective cohort study.


Childhood Metabolic Measurements Predicts Diabetes Development Years Later
Posted: Sunday, January 17, 2010
A child's blood pressure, body mass index, blood glucose level, other laboratory tests and simple office measures may predict the risk of developing Type 2 diabetes nine and 26 years later, according to a new report in JAMA.


Andrew P. Mandell - Mr. Diabetes® to Sit On ProtoKinetix Advisory Board
Posted: Friday, January 15, 2010
Andrew P. Mandell - Mr. Diabetes®, Executive Director of Defeat Diabetes Foundation and diabetes advocate announced today that he will be sitting on the ProtoKinetix (PKTX) Advisory Board. ProtoKinetix, Inc. is a biotechnology company that has developed and patented a family of synthetic anti-aging glycoproteins (AAGP™) for medicine and the biotechnology and cosmetic industries.


Nicotinamide Overload a Trigger for Type 2 Diabetes
Posted: Sunday, January 03, 2010
The increasing prevalence of Type 2 diabetes following worldwide food fortification with niacin suggests that Type 2 diabetes may involve excessive niacin intake.


Regaining Normal Glucose Function in Patients with Prediabetes
Posted: Sunday, January 03, 2010
Diabetes prevention likely resides in the restoration of Normal Glucose Regulation (NGR) rather than in the maintenance of a high-risk state, such as pre-diabetes. Therefore, it is encouraging to note that nearly one quarter of the study participants achieved NGR within the 3-year study window. Over half of those patients did so in the first year, so for the most part, those who succeed in having NGR restored will do so relatively quickly.


Costa Rica Travel Corp. will donate a portion of the proceeds to and is a sponsor of Defeat Diabetes Foundation.
Send your unopened, unexpired test strips to

:


Defeat Diabetes Foundation
150 153rd Ave, Suite 300
Madeira Beach, FL 33708
DDF advertisement
Analyze nutrition content by portion
DDF advertisement