This site complies with the HONcode standard for trustworthy health information:
verify here.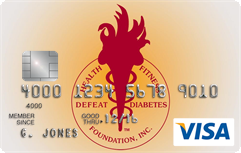 Rewarding for
you and us
Defeat Diabetes Foundation
Defeat Diabetes
Foundation
150 153rd Ave,
Suite 300
Madeira Beach, FL 33708
Research » Complications
Search our News Articles Archives for diabetes and health news. Search by word or phrase. The latest article will appear first.
Steroids Trial Beats Diabetes Blindness
Posted: Wednesday, September 13, 2006
Australian research has proven the effectiveness of a steroid treatment for a type of diabetic blindness.


Gestational Diabetes Increases the Risk of Cardiovascular Disease
Posted: Thursday, August 31, 2006
Among women with a family history of type 2 diabetes, those with prior GDM were more likely to have CVD risk factors.


Two Strokes and You're Done
Posted: Thursday, August 31, 2006
Having a stroke is bad enough. But having another one after surviving the first one is especially bad, more than doubling a person's risk of dying in the next two years, a new study finds.


Cardiovascular Risk Models Inaccurate for Type 1 Diabetics
Posted: Thursday, August 31, 2006
Cardiovascular risk prediction models are available for the general population and for those with type 2 diabetes. However, researchers report that these models are poor predictors of cardiovascular risk in type 1 diabetics.


Major Cognitive Decline of 19 Years Linked to High Fat, High Copper Diet
Posted: Wednesday, August 23, 2006
A diet high in saturated and trans fats, coupled with a high intake of copper may be associated with a significantly accelerated rate of cognitive decline in older adults, a new study suggests.


Aerobic Exercise Reduces Blood Pressure
Posted: Wednesday, August 23, 2006
Exercise is good for your blood pressure -- no matter your age, weight, race or gender. And it really doesn't matter whether you get exercise from a brisk walk, a fast run or few laps in the pool; the results are equally as good.


Just Moderate Adiposity at Age 18 Is Associated with Twice the Risk of Premature Death
Posted: Wednesday, August 23, 2006
During 12 years of follow-up, the risk ratio was 1.66 for a BMI of 25.0 to 29.9.


Physical Activity Shrinks Abdominal Fat Cells
Posted: Wednesday, August 23, 2006
Physical activity may be especially helpful in reducing the size of fat cells around the waistline -- more so than diet alone. That's important, because fat specifically in the abdomen has been linked to the risk of heart disease and diabetes.



Diabetic Youths Have Multiple Cardiovascular Risk Factors
Posted: Wednesday, August 23, 2006
Children and adolescents with diabetes commonly have additional risk factors for cardiovascular disease (CVD), according to a new report.


Cardiovascular Risk Higher for Women Than Men With Type 2 Diabetes
Posted: Wednesday, August 23, 2006
Women with type 2 diabetes face a higher risk of cardiovascular disease than do men with type 2 diabetes.


Costa Rica Travel Corp. will donate a portion of the proceeds to and is a sponsor of Defeat Diabetes Foundation.
Send your unopened, unexpired test strips to

:


Defeat Diabetes Foundation
150 153rd Ave, Suite 300
Madeira Beach, FL 33708
DDF advertisement
Analyze nutrition content by portion
DDF advertisement