This site complies with the HONcode standard for trustworthy health information:
verify here.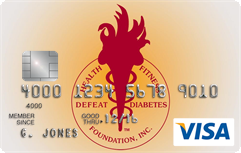 Rewarding for
you and us
Defeat Diabetes Foundation
Defeat Diabetes
Foundation
150 153rd Ave,
Suite 300
Madeira Beach, FL 33708
Research » Complications
Search our News Articles Archives for diabetes and health news. Search by word or phrase. The latest article will appear first.
Vitamin E Can Cut Heart Disease Risk in Diabetics
Posted: Friday, October 26, 2007
Supplements of vitamin E may counteract complications in type-2 diabetics linked to an increased risk of heart disease.


Byetta Associated with Pancreatitis?
Posted: Friday, October 26, 2007
Yet another diabetes drug has come under fire, after it was revealed that Byetta, manufactured and distributed by Eli Lilly and Amylin Pharmaceuticals, could be linked to acute pancreatitis in some patients.


Is Alzheimer's A Form of Diabetes?
Posted: Friday, October 26, 2007
Scientists report new evidence linking insulin to a disorder of the brain: when the brain prevents the hormone from acting properly, the ensuing chemical imbalance may help trigger Alzheimer's disease.


Cross-species Transplant A Step Toward Diabetes Cure For Humans
Posted: Friday, October 26, 2007
With an eye on curing diabetes, scientists at Washington University School of Medicine in St. Louis have successfully transplanted embryonic pig pancreatic cells destined to produce insulin into diabetic macaque monkeys -- all without the need for risky immune suppression drugs that prevent rejection.


Januvia Gets New Warnings Over Fatal Skin Reactions
Posted: Friday, October 26, 2007
Merck & Co. added warnings to its diabetes pill Januvia after some patients developed allergic conditions, including a rare, severe skin disorder.


Erectile Dysfunction Drugs Linked to Risk for Hearing Loss
Posted: Friday, October 26, 2007
A few cases have also been reported in patients with pulmonary arterial hypertension (PAH) taking sildenafil citrate, 20-mg tablets (Revatio, Pfizer, Inc), to improve their exercise ability.


Antioxidants Don't Prevent Macular Degeneration
Posted: Thursday, October 18, 2007
A diet rich in antioxidant vitamins and minerals (vitamins A, C, and E, various carotenoids, and zinc) did nothing to prevent age-related macular degeneration, according to a large review and meta-analysis.


New Class of Drug Dramatically Lifts HDL Cholesterol by 139%
Posted: Thursday, October 18, 2007
A new cholesterol experimental drug by Merck & Co., from the same class as the one that failed for Pfizer, had dramatic results in a small clinical trial, raising HDL by 39% and lowering LDL by 40% without the safety problems that killed the Pfizer product.


Tylenol with Caffeine Increases the Risk of Liver Damage
Posted: Thursday, October 18, 2007
A mix of acetaminophen and caffeine may cause liver damage, especially in heavy caffeine drinkers, according to a study at the University of Washington in Seattle


People with Bad Personal Relationships Have a 34% Increased Risk for Coronary Heart Disease
Posted: Thursday, October 18, 2007
A new prospective cohort study shows that negative aspects of a close relationship--such as not confiding and not getting emotional support--can increase the risk of coronary events for both men and women.


Costa Rica Travel Corp. will donate a portion of the proceeds to and is a sponsor of Defeat Diabetes Foundation.
Send your unopened, unexpired test strips to

:


Defeat Diabetes Foundation
150 153rd Ave, Suite 300
Madeira Beach, FL 33708
DDF advertisement
Analyze nutrition content by portion
DDF advertisement