This site complies with the HONcode standard for trustworthy health information:
verify here.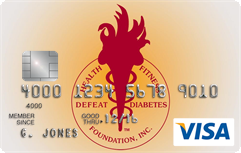 Rewarding for
you and us
Defeat Diabetes Foundation
Defeat Diabetes
Foundation
150 153rd Ave,
Suite 300
Madeira Beach, FL 33708
Research » Risk Factors
Search our News Articles Archives for diabetes and health news. Search by word or phrase. The latest article will appear first.
Why Some Diabetes Patients Escape Complications
Posted: Saturday, January 29, 2011
Much research has been carried out on why diabetes patients develop complications. Now researchers are asking the question the other way around. They want to know why some diabetic patients do not develop complications. What is it that protects them?


Only 7% of the 60 Million with Prediabetes Are Aware
Posted: Sunday, January 23, 2011
Measuring glycated hemoglobin levels may be an appropriate means of catching patients with prediabetes.


Race/Ethnicity Plays A Role in the Efficacy of Insulin Regimens
Posted: Sunday, January 23, 2011
Latino/Hispanic, Asian, and African-descent patients with Type 2 diabetes show different metabolic responses to insulin therapy, dependent in part on insulin type and regimen intensity.


Lights Out Dusk to Bedtime Lowers Chances of Diabetes, Insomnia
Posted: Sunday, January 23, 2011
Turning down the lights from dusk to bedtime could induce sleep, lower blood pressure, curbing diabetes risk.


Just 2000 Steps a Day Keeps Diabetes Risk Away
Posted: Sunday, January 23, 2011
Walking not only prevents weight gain in middle age but also helps prevent or delay diabetes.


Birch Bark Ingredient Has Metabolic Benefits
Posted: Wednesday, January 19, 2011
In mice, a compound known as betulin lowered cholesterol, helped prevent diet-induced obesity and improved insulin sensitivity.


Team-Based Approach Benefits Patients with Depression and Diabetes, Heart Disease
Posted: Wednesday, January 19, 2011
Many people have multiple common chronic diseases such as diabetes and cardiovascular disease, complicating healthcare needs.


The Tummy Tube That May Save Millions
Posted: Monday, January 10, 2011
A new treatment for obesity and diabetes could save enough money to have a sizeable impact on the economy, a surgeon claims.


Air Pollution Raises Risk of Diabetes in Kids
Posted: Monday, January 10, 2011
While poor diet and lack of exercise are thought to be the leading causes of diabetes, exposure to polluted air early in life can also lead to the disease.


Whole-Fat Milk and Cheese Can Lower Diabetes Risk
Posted: Tuesday, January 04, 2011
The incidence of Type 2 diabetes declined significantly as levels of a fatty acid found in whole-fat dairy products increased.


Costa Rica Travel Corp. will donate a portion of the proceeds to and is a sponsor of Defeat Diabetes Foundation.
Send your unopened, unexpired test strips to

:


Defeat Diabetes Foundation
150 153rd Ave, Suite 300
Madeira Beach, FL 33708
DDF advertisement
Analyze nutrition content by portion
DDF advertisement