This site complies with the HONcode standard for trustworthy health information:
verify here.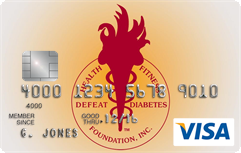 Rewarding for
you and us
Defeat Diabetes Foundation
Defeat Diabetes
Foundation
150 153rd Ave,
Suite 300
Madeira Beach, FL 33708
Research » Risk Factors
Search our News Articles Archives for diabetes and health news. Search by word or phrase. The latest article will appear first.
Elderly Obesity Costly for Everyone
Posted: Saturday, July 26, 2008
Obese elderly individuals are not only doing harm to their own health, but to the financial health of every tax paying American citizen. According to a recent study, the health care costs for obese elderly individuals are substantially higher than those of normal weight, accounting for a disproportionate amount of the tax funded medicare program.


Endurance Exercises Make the Heart Younger
Posted: Thursday, July 24, 2008
Elderly individuals who perform endurance exercises strengthen their hearts and increase their longevity, according to a recent study.


Alpha-Linolenic Acid Reduces Risk of Nonfatal MI
Posted: Wednesday, July 23, 2008
The consumption of a diet containing vegetable oils rich in alpha-linolenic acid (ALA) is associated with significant reductions in the risk of nonfatal myocardial infarction (MI), a new study has shown.


Ten Dollars Per Patient Disease Prevention Program Could Save 16 Billion/Yr
Posted: Wednesday, July 23, 2008
Community-based health programs aimed at diet, exercise, smoking prevention and other known risk factors for chronic diseases could cut health-care costs in the United States by $16 billion a year, at a cost of 10 dollars per patient/year, a new report says.


Laparoscopic Surgery Better Than Open Gastric Bypass Surgery
Posted: Wednesday, July 23, 2008
Compared with open gastric bypass surgery, performing the procedure laparoscopically reduces postoperative complications as well as the need for reoperation and is associated with a shorter hospital stay, new research shows. Nevertheless, laparoscopic gastric bypass does incur higher total costs.


Beijing Pollution Increases Blood Clot Risk
Posted: Tuesday, July 22, 2008
The heavy pollution in Beijing might increase the risk of cardiovascular events in spectators. This warning adds to previous concerns that Olympic competitors have had about the heavily polluted air in Beijing.


Diabetic Amputation Cause Better Understood
Posted: Friday, July 18, 2008
Due to poor blood function and diminished ability to battle infections, limb amputations are a common occurrence in diabetics. Researchers have recently found that a specific blood vessel receptor that results from diabetes might be responsible for these amputations.


Lower Fertility In Men Linked To Diabetes and Obesity
Posted: Thursday, July 17, 2008
It appears that not only the mother's weight plays an important role in conceiving, but the father's as well, as reported at the 24th annual conference of the European Society of Human Reproduction and Embryology on July 9.


Sudden Death More Common in Type 1's Under 40 Years
Posted: Thursday, July 17, 2008
Acute complications of diabetes 27%, unnatural deaths 28%, and sudden unexpected deaths 22%, were the predominant causes of death in young individuals with diabetes.


Community Specific Nutrition Programs Best for Diabetes Prevention
Posted: Thursday, July 17, 2008
Different cultures, genders, minority groups, and social classes, naturally have different diets. Most nutritional education is based on general ideas believed to apply to all diets though, which might limit the effectiveness of the education for certain groups. A recent study has shown that diet-education tailored to a certain group or communities likely diet is most effective in preventing and controlling type 2 diabetes, a condition closely linked to diet.


Costa Rica Travel Corp. will donate a portion of the proceeds to and is a sponsor of Defeat Diabetes Foundation.
Send your unopened, unexpired test strips to

:


Defeat Diabetes Foundation
150 153rd Ave, Suite 300
Madeira Beach, FL 33708
DDF advertisement
Analyze nutrition content by portion
DDF advertisement