This site complies with the HONcode standard for trustworthy health information:
verify here.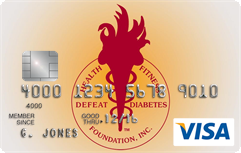 Rewarding for
you and us
Defeat Diabetes Foundation
Defeat Diabetes
Foundation
150 153rd Ave,
Suite 300
Madeira Beach, FL 33708
Research » Risk Factors
Search our News Articles Archives for diabetes and health news. Search by word or phrase. The latest article will appear first.
Sugar Behind the Rise of Diabetes Worldwide
Posted: Monday, March 11, 2013
Sugar intake linked to high diabetes prevalence, not obesity….


Higher Risk of Diabetes with Diet Drinks
Posted: Monday, February 18, 2013
A study with more than 66,000 women confirms a link between sweet soft drinks and type 2 diabetes and reveals for the first time that, contrary to received wisdom, there is a higher risk of diabetes from so-called 'diet' or 'light' drinks than from 'normal' sweetened soft drinks.


Losing sight
Posted: Wednesday, January 02, 2013
A study finds more Americans of working age are losing ability to see.


The Four Main Risk Factors for PAD
Posted: Sunday, October 28, 2012
Four risk factors for peripheral arterial disease (PAD) account for the vast majority of cases.


Sleepless Nights Increase Risk for Diabetes
Posted: Tuesday, October 23, 2012
Sleep deprivation can affect insulin resistance.


Sitting for Too Long Doubles Diabetes Risk
Posted: Sunday, October 21, 2012
The more time people spend sitting, the greater their risk of diabetes, cardiovascular events, and death.


Child Obesity Risks Greater than Thought
Posted: Tuesday, October 02, 2012
Children who are obese may have an even higher risk for heart disease, diabetes, and other weight-related diseases later in life than has been thought.


Visceral Fat Not Obesity Increases Risk of Diabetes
Posted: Monday, September 24, 2012
Having excess visceral fat and insulin resistance -- but not being obese in and of itself -- appears to put heavier patients at risk for prediabetes and diabetes.


Love Handles Increase Risk of Death by 50% with Normal BMI
Posted: Sunday, September 09, 2012
Where people store fat may ultimately determine their risk for developing diabetes and heart disease.


The Ethnic Gap in Diabetes
Posted: Saturday, September 08, 2012
The risk of diabetes may be different for people from different racial and ethnic backgrounds.


Costa Rica Travel Corp. will donate a portion of the proceeds to and is a sponsor of Defeat Diabetes Foundation.
Send your unopened, unexpired test strips to

:


Defeat Diabetes Foundation
150 153rd Ave, Suite 300
Madeira Beach, FL 33708
DDF advertisement
Analyze nutrition content by portion
DDF advertisement