This site complies with the HONcode standard for trustworthy health information:
verify here.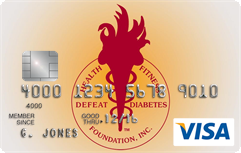 Rewarding for
you and us
Defeat Diabetes Foundation
Defeat Diabetes
Foundation
150 153rd Ave,
Suite 300
Madeira Beach, FL 33708
Research » Type 2
Search our News Articles Archives for diabetes and health news. Search by word or phrase. The latest article will appear first.
High-Intensity Exercise Helps Regulate Blood Sugar
Posted: Sunday, February 01, 2009
Recent research has found that intense exercise for short periods of time greatly improves the body's ability to regulate blood sugar levels. This finding provides an alternative in helping stay fit and preventing type 2 diabetes and cardiovascular disease (CVD), for people who feel they don't have time for more conventional exercise regiments.


New Techniques Link Pre-Diabetes to Sleeping Disorders
Posted: Sunday, January 25, 2009
Using new advanced technological techniques, researchers have recently found convincing evidence that sleep disordered breathing (SDB) is closely linked to decreased insulin sensitivity, and other pre-diabetic conditions.


Possible Link Found Between Diabetes and Human Circadian Rhythms
Posted: Sunday, January 18, 2009
A new gene variant has been discovered that raises blood glucose levels through melatonin secretion. This finding possibly establishes a previously unknown link between human circadian rhythms (sleep-wake cycles, regulated by melatonin), and diabetes.


Free Public Exercise Programs Could Benefit Many Americans
Posted: Thursday, January 15, 2009
Numerous dangerous health conditions are a product of poor nutrition and exercise, but many individuals lack the motivation to change their ways and protect their health. Using a Brazilian model for free public exercise, researchers at Washington University of St. Louis, in conjunction with researchers in Brazil, have recently published a study suggesting that free public exercise programs in the United States could increase the activity levels and health of many individuals.


Breast Cancer More Likely in Post-Menopausal Women With High Insulin Levels
Posted: Saturday, January 10, 2009
Obesity is known to increase the risk of breast cancer in postmenopausal women, but the reason for this has remained greatly unknown. A recent study has found that in postmenopausal women, high insulin levels greatly increased breast cancer incidence, and it's speculated that obesity might be a leading contributor to high insulin levels.


Cardiovascular Mortality Equally Likely for Diabetics as for CVD Patients
Posted: Thursday, January 08, 2009
Type 2 diabetes and cardiovascular disease (CVD) have been closely linked in several respects, but little solid quantification of the risk diabetes poses to cardiovascular mortality has been achieved. A recent study has made a profound discovery, that in the long-term, mortality due to cardiovascular events (heart attacks and strokes), is equally likely for diabetics with no previous cardiovascular disease history, as it is for individuals with known cardiovascular disease (and non-diabetic). The study was conducted solely on males, but the results are suspected to extend to both sexes.


Blood Sugar Levels Linked to Elderly Brain Activity
Posted: Friday, January 02, 2009
Maintaining healthy blood sugar levels, both in diabetics and non-diabetics, plays a significant role in "cognitive aging," according to a Columbia University study. The researchers found that mental events in elderly individuals, such as the famed "senior moment," are associated in many cases with irregular blood sugar levels, and could potentially be avoided with proper exercise.


Worms Might Hold Secret to Weight Loss
Posted: Sunday, December 14, 2008
Obesity is an incredibly serious global problem, being linked to numerous deadly diseases, including diabetes. Awareness campaigns, novel treatments, fad and medically accepted diets, and more, have all tried to curtail the obesity epidemic. According to McGill researchers, however, the key to fighting obesity might be inside of some special worms.


Thiazolidinediones Increase Fracture Risk in Women
Posted: Friday, December 12, 2008
Two widely prescribed type 2 diabetes drugs have recently been shown to increase risk of fractures in women, following long-term usage.


Lower Carbs Leads to Diminished Brain Function
Posted: Friday, December 12, 2008
A new study out of Tufts University has uncovered a major drawback to "low-carb diets," which have garnered a large contingency over the past decade. The study revealed that low-carb diets induce decreased cognitive ability, especially memory.


Costa Rica Travel Corp. will donate a portion of the proceeds to and is a sponsor of Defeat Diabetes Foundation.
Send your unopened, unexpired test strips to

:


Defeat Diabetes Foundation
150 153rd Ave, Suite 300
Madeira Beach, FL 33708
DDF advertisement
Analyze nutrition content by portion
DDF advertisement