This site complies with the HONcode standard for trustworthy health information:
verify here.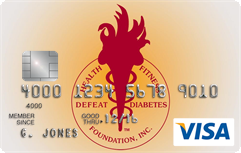 Rewarding for
you and us
Defeat Diabetes Foundation
Defeat Diabetes
Foundation
150 153rd Ave,
Suite 300
Madeira Beach, FL 33708
Research » Type 2
Search our News Articles Archives for diabetes and health news. Search by word or phrase. The latest article will appear first.
African-Americans Less Prone to Fatty Liver Disease
Posted: Saturday, March 28, 2009
Despite being at higher risk for obesity, diabetes and heart disease, African-Americans are in fact at lower risk for fatty liver disease. In a recent study, which compared Hispanics (whom are also at higher risk for obesity, diabetes and heart disease) and African-Americans, it was observed that due to differing locations of fat storage in the body, African-Americans have a significantly lower incidence of fatty liver disease.


Fructose Triggers Increased Appetite
Posted: Thursday, March 26, 2009
New research, which includes a meta-analysis of past research, stresses a link between fructose consumption and increased appetite. The resulting higher food intake that comes from consuming fructose, along with the recent rise in fructose-loaded products, gives reason to believe that fructose is at least partially responsible for rising obesity and type 2 diabetes rates, especially in youth. This is opposed to glucose, which in past research has been linked to decreased appetite.


Two New Diabetes Drugs could be Approved by April 2nd
Posted: Thursday, March 26, 2009
A U.S. Food and Drug Administration panel will review two proposed drugs to treat Type 2 diabetes this April. According to a meeting notice posted on the FDA's website Monday, the FDA's Endocrinologic and Metabolic Drugs Advisory Committee will discuss Bristol-Myers Squibb's saxagliptin tablets on April 1 and Novo Nordisk.'s liraglutide injection on April 2.


Bariatric Surgery Causes Most Cases of Type 2 to Remit Long-Term
Posted: Thursday, March 26, 2009
In morbidly obese patients with Type 2 diabetes, bariatric surgery leads to resolution or improvement of the disease in close to 90% of cases, with benefits usually maintained for at least 2 years, according to a meta-analysis.


FDA Announces New Recommendations on Evaluating Cardiovascular Risk in Drugs Intended to Treat Type 2 Diabetes
Posted: Thursday, March 26, 2009
The FDA recommended that manufacturers developing new drugs and biologics for Type 2 diabetes provide evidence that the therapy will not increase the risk of such cardiovascular events as a heart attack. The recommendation is part of a new guidance for industry that applies to all diabetes drugs currently under development.


Cat-Naps Increase Diabetes Risk By 26%
Posted: Thursday, March 26, 2009
Taking regular naps could increase the risk of diabetes, experts say. People who enjoy siestas often are 26% more likely to develop Type 2 diabetes, research has found.


Psoriasis Patients at Increased Diabetes, Heart Disease Risk
Posted: Tuesday, March 17, 2009
People with severe psoriasis are at an increased risk of developing serious medical conditions, including cardiovascular disease and diabetes, says a dermatologist from the University of Pennsylvania.


Cinnamon Dose-Dependently Reduces Insulin Concentration
Posted: Tuesday, March 17, 2009
The ingestion of 3 g of cinnamon reduces serum insulin levels after mealtime and increases the concentration of glucagon-like peptide 1 (GLP-1), a gastrointestinal hormone that has been shown to delay gastric emptying and minimize the feeling of hunger after eating.


Diabetes Drugs Given 'Too Soon'?
Posted: Tuesday, March 17, 2009
One in three people with Type 2 diabetes are given medication too soon, instead of being urged to eat better and do more exercise, a UK study suggests.


'Fasting Signal' Offers Clues to Insulin Resistance in the Obese
Posted: Tuesday, March 17, 2009
Drugs blocking this communication may offer therapeutic benefits, study finds.


Costa Rica Travel Corp. will donate a portion of the proceeds to and is a sponsor of Defeat Diabetes Foundation.
Send your unopened, unexpired test strips to

:


Defeat Diabetes Foundation
150 153rd Ave, Suite 300
Madeira Beach, FL 33708
DDF advertisement
Analyze nutrition content by portion
DDF advertisement