This site complies with the HONcode standard for trustworthy health information:
verify here.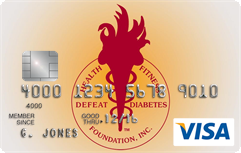 Rewarding for
you and us
Defeat Diabetes Foundation
Defeat Diabetes
Foundation
150 153rd Ave,
Suite 300
Madeira Beach, FL 33708
Research » Type 2
Search our News Articles Archives for diabetes and health news. Search by word or phrase. The latest article will appear first.
DPP-IV Inhibitors and Increased GLP-1 Levels May Increase Pancreatitis Risk -- Metformin Can Negate Adverse Effects
Posted: Tuesday, May 12, 2009
A drug widely used to treat Type 2 diabetes may have unintended effects on the pancreas that could lead to a form of low-grade pancreatitis in some patients and a greater risk of pancreatic cancer in long-term users, according to researchers at UCLA , but the adverse effects can be negated when combined with an older diabetes drug.


Hypertensives Have a Two-fold Risk of Diabetes
Posted: Tuesday, May 12, 2009
Incidence of Type 2 diabetes might be associated with preexisting hypertension.


Fifty Percent of African Americans Die from Causes that Can Be Prevented or Treated
Posted: Tuesday, May 12, 2009
Two-thirds of the difference between death rates among African Americans and Caucasians are now due to causes that could be prevented or cured, according to a new study.
"People should not be dying prematurely from stroke, hypertension, diabetes, colon cancer, appendicitis or the flu..."


Type 2 Diabetes Drug Increases Pancreatitis and Pancreatic Cancer Risk
Posted: Wednesday, May 06, 2009
A common drug used to lower blood sugar in type 2 diabetics has been observed to increase risk of pancreatitis, and is believed to also increase long-term pancreatic cancer risk.


Aspirin Use Linked to a Lower Risk of Diabetes
Posted: Wednesday, May 06, 2009
Results of a new study recently published suggest an association between aspirin use and a decreased risk of developing Type 2 diabetes.


Once a Year Byetta in the Diabetes Pipeline
Posted: Wednesday, May 06, 2009
With Lilly/Amylin's submission of their once a week Byetta, another company, Intarcia Therapeutics, Inc., announces completion of enrollment of ITCA 650 phase 1b study for the treatment of Type 2 diabetes with their once a year dosing of Byetta.


One-Third of all Type 1 Cases are Misdiagnosed: New Study
Posted: Wednesday, May 06, 2009
A THIRD of all Type 1 diabetics were initially misdiagnosed as having the more common Type 2 or some other illness, a study shows, and it's a mistake that can be deadly.


Higher Quality Diets More Expensive
Posted: Friday, May 01, 2009
Higher education and socioeconomic status translates into better, albeit more expensive, diets, according to a recent study. These individuals therefore put themselves at decreased risk for a variety of dangerous conditions, such as type 2 diabetes and cardiovascular disease (CVD).


Psoriasis Associated with Diabetes and High Blood Pressure in Women
Posted: Wednesday, April 29, 2009
Women with psoriasis appear to have an increased risk for developing diabetes and hypertension (high blood pressure), according to a new report in JAMA.


Stopping Avandia Increases Blood Sugar Levels
Posted: Wednesday, April 29, 2009
Study found diabetics who discontinued use of the drug showed a worsening of control and management of their diabetes.


Costa Rica Travel Corp. will donate a portion of the proceeds to and is a sponsor of Defeat Diabetes Foundation.
Send your unopened, unexpired test strips to

:


Defeat Diabetes Foundation
150 153rd Ave, Suite 300
Madeira Beach, FL 33708
DDF advertisement
Analyze nutrition content by portion
DDF advertisement