This site complies with the HONcode standard for trustworthy health information:
verify here.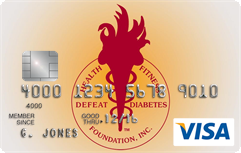 Rewarding for
you and us
Defeat Diabetes Foundation
Defeat Diabetes
Foundation
150 153rd Ave,
Suite 300
Madeira Beach, FL 33708
Research » Type 2
Search our News Articles Archives for diabetes and health news. Search by word or phrase. The latest article will appear first.
New Joint Guidelines for CVD and Diabetes from 2 European Associations
Posted: Thursday, October 12, 2006
Diabetes and cardiovascular diseases (CVD) often appear as the two sides of a coin: on one side, diabetes has been rated as an equivalent of coronary heart disease, and conversely, many patients with established coronary heart disease (65-70 %) suffer from diabetes or its pre-states.




New DPP-4 and Glitazone Diabetes Drugs Will Account for 72% of the Diabetes Mark
Posted: Thursday, October 05, 2006
According to a new report from Decision Resources, the New Novel Drug Classes Will Account for 76% of the Type 2 Diabetes Market by 2020, even though they are not even available in the US at this time.


EASD Recommends Earlier Insulin Therapy, Don't Wait 4-6 years!
Posted: Thursday, September 28, 2006
A Consensus Report launched at the annual meeting of the European Association for the Study of Diabetes, in Copenhagen, Denmark, is calling for urgent action to drastically improve the management of diabetes, particularly urging the increased acceptance of insulin. All patients with Type 2 diabetes, if they live long enough will require insulin.


Study Shows Leptin Combats Type 2 Diabetes
Posted: Thursday, September 28, 2006
University of Florida researchers have discovered the appetite-controlling hormone leptin could also combat type 2 diabetes as more Americans pack on extra pounds.


Analysis of 6 Studies Shows Aspirin Can Reduce the Risk for Coronary Heart Disease
Posted: Thursday, September 28, 2006
Even with the positive results from all of the studies with over 100,000 patients, most patients with Type 2 diabetes are not taking aspirin!


Insufficient Sleep Can Cause an Increase A1c by 1.9 Percentage-Points
Posted: Thursday, September 28, 2006
Short or poor quality sleep is associated with reduced control of blood-sugar levels in African Americans with diabetes, report researchers.


Man Walking To Raise Awareness of Diabetes
Posted: Monday, September 25, 2006
Andy Mandell has insulin dependent diabetes, but he is not letting that stop him. He wanted to inform people about Type 2 Diabetes, so he went for a walk. He has completed more than 7,650 miles with the last leg of tour ahead of him. He has 10,000 miles to cover.



Pomegranate Juice Could Benefit Diabetics
Posted: Thursday, September 21, 2006
Technion-Israel Institute of Technology researchers say that pomegranate juice may provide important health benefits for diabetic patients. According to results published in the August 2006 issue of Atherosclerosis, subjects who drank 180 ml (6 oz.) of pomegranate juice per day for three months experienced a reduced risk for atherosclerosis, a condition that leads to arterial wall thickening and hardening. Atherosclerosis accounts for 80% of all deaths among diabetic patients.


Dream Study Results Positive, but LifeStyle Intervention Better
Posted: Thursday, September 21, 2006
With less side effects then in the Dream Study and a much lower cost, study shows weight loss is the key factor in reducing diabetes risk for high-risk, overweight individuals.


DDP-4 inhibitors: A New Class of Oral Antidiabetic Drugs – Coming Soon
Posted: Thursday, September 21, 2006
Data emerging on the safety and efficacy of the new oral antidiabetic agents were presented at the European Association for the Study of Diabetes 2006 Meeting.


Costa Rica Travel Corp. will donate a portion of the proceeds to and is a sponsor of Defeat Diabetes Foundation.
Send your unopened, unexpired test strips to

:


Defeat Diabetes Foundation
150 153rd Ave, Suite 300
Madeira Beach, FL 33708
DDF advertisement
Analyze nutrition content by portion
DDF advertisement