This site complies with the HONcode standard for trustworthy health information:
verify here.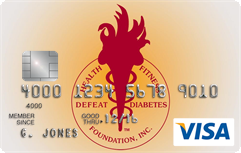 Rewarding for
you and us
Defeat Diabetes Foundation
Defeat Diabetes
Foundation
150 153rd Ave,
Suite 300
Madeira Beach, FL 33708
Research » Type 2
Search our News Articles Archives for diabetes and health news. Search by word or phrase. The latest article will appear first.
Small Lifestyle Changes Improve Outcomes for Diabetes Patients
Posted: Monday, March 25, 2013
Small changes have big impacts and knowledge is golden.


Sugar Behind the Rise of Diabetes Worldwide
Posted: Monday, March 11, 2013
Sugar intake linked to high diabetes prevalence, not obesity….


A New 3-Day Disposable Insulin Delivery Device for Type 2 Diabetic Patients
Posted: Monday, March 11, 2013
PaQ(TM) can help type 2 diabetic patients increase compliance as well as provide better and safer glycemic management…


Study Explains Weight Gain with Diabetes Therapy
Posted: Tuesday, March 05, 2013
Weight gain from intensive glucose-lowering treatment is more likely in patients….


Higher Risk of Diabetes with Diet Drinks
Posted: Monday, February 18, 2013
A study with more than 66,000 women confirms a link between sweet soft drinks and type 2 diabetes and reveals for the first time that, contrary to received wisdom, there is a higher risk of diabetes from so-called 'diet' or 'light' drinks than from 'normal' sweetened soft drinks.


NIH study shows big improvement in diabetes control over past decades
Posted: Saturday, February 16, 2013
Findings demonstrate need for improved care, especially among youth, some minorities.


New First-ever Guidelines for Type 2 Kids
Posted: Monday, February 04, 2013
Step One – Start on insulin, according to the American Academy of Pediatrics which has issued guidelines for the management of type 2 diabetes in children and teenagers aged 10 to 18.


Type 2's Need to Keep Kidneys Healthy
Posted: Monday, February 04, 2013
One in every 10 Americans has diabetes, and over a third of those will develop kidney disease. It is possible to live a healthy and fulfilling life with diabetes, but once kidney disease is in the picture, the rate of mortality rises significantly.


Pear-Shaped Healthier than Apple-Shaped a Myth?
Posted: Monday, January 21, 2013
The protective benefits of having a pear-body shape over an apple-body shape may be more myth than reality.


Never Too Young to Get Healthy
Posted: Tuesday, January 08, 2013
Obesity rates in children call for early patient education on healthy lifestyles.


Costa Rica Travel Corp. will donate a portion of the proceeds to and is a sponsor of Defeat Diabetes Foundation.
Send your unopened, unexpired test strips to

:


Defeat Diabetes Foundation
150 153rd Ave, Suite 300
Madeira Beach, FL 33708
DDF advertisement
Analyze nutrition content by portion
DDF advertisement