This site complies with the HONcode standard for trustworthy health information:
verify here.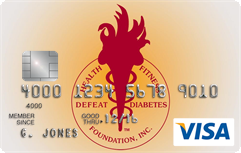 Rewarding for
you and us
Defeat Diabetes Foundation
Defeat Diabetes
Foundation
150 153rd Ave,
Suite 300
Madeira Beach, FL 33708
Research » Islet Cells
Search our News Articles Archives for diabetes and health news. Search by word or phrase. The latest article will appear first.
New Diabetes Gene Discovered
Posted: Thursday, August 18, 2005
This gene, ARNT, is the first gene identified to be abnormal in the pancreatic islet cells, the cells that make insulin, in people with the common type of type 2 diabetes," said study leader Dr. C. Ronald Kah


Brain Cells Form Insulin-Producing Cells
Posted: Thursday, May 05, 2005
"islets and neurons share features, including common developmental programs, and in some species brain neurons are the principal source of systemic insulin


Mother Frees Daughter From Diabetes
Posted: Monday, May 02, 2005
By donating cells from her pancreas, a Japanese mother has ended her daughter's type 1 diabetes — at least for now — say the doctors who performed the transplant operation.



First UK Islet Transplant Successful
Posted: Friday, March 18, 2005
A multidisciplinary team at King's College Hospital has successfully achieved islet cellą transplantation in a Type 1˛ diabetes patient. This breakthrough has major implications for diabetes sufferers and has never before been achieved in the United Kingdom. The patient, a 61 year old man, now no longer needs insulin injections, following three transplants of islet cells isolated from cadaveric donor pancreases.




Edmonton-Japanese Team Perform 1st Insulin Cell Transplant Using Living Donor
Posted: Wednesday, February 09, 2005

Using living donors could allow many more patients to get transplants sooner, and the quality will be much better coming from a living donor than from the donated organ of a dead person.


Diabetes Tests 'Offer Cure Hope'
Posted: Thursday, December 09, 2004
Some patients have already been cured by islet cell transplants, but a major obstacle is a shortage of donor pancreases to harvest the cells from.
Now National Institute of Health scientists say they have found a way to make more of the cells required.


Islet Transplantation Faces Serious Challenges
Posted: Wednesday, October 13, 2004
Very few patients remain insulin independent beyond 4 years after transplantation


Update for Islet Cell Transplants for Diabetes
Posted: Wednesday, September 29, 2004
About 58% of diabetes patients given an experimental transplant of pancreatic cells are able to live without insulin injections a year later, Canadian and U.S. doctors reported.



Half of Edmonton Protocol Patients Insulin-Free
Posted: Saturday, May 29, 2004
Half of the 36 patients with type 1 diabetes who have received islet cell transplants under the Edmonton Protocol are insulin free.For those still taking insulin, there has been a decrease from 36 units at baseline to an average 21 units per day now, he said. For patients who are insulin-free, glucose control has been excellent, with fasting glucose and hemoglobin A1c levels within the normal range,insulin-free


Antioxidant Protects Islet Cells Used in Transplants for Diabetes
Posted: Tuesday, July 30, 2002
A synthetic antioxidant developed by researchers at National Jewish Medical and Research Center improves the survival of islet cells used in transplants for diabetes. The findings, reported in the August issue of the journal Diabetes by researchers at the University of Pittsburgh, could help overcome a significant drawback of the "Edmonton Protocol," a promising treatment for diabetes


Costa Rica Travel Corp. will donate a portion of the proceeds to and is a sponsor of Defeat Diabetes Foundation.
Send your unopened, unexpired test strips to

:


Defeat Diabetes Foundation
150 153rd Ave, Suite 300
Madeira Beach, FL 33708
DDF advertisement
Analyze nutrition content by portion
DDF advertisement