This site complies with the HONcode standard for trustworthy health information:
verify here.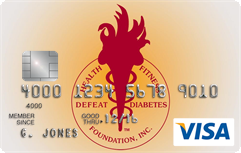 Rewarding for
you and us
Defeat Diabetes Foundation
Defeat Diabetes
Foundation
150 153rd Ave,
Suite 300
Madeira Beach, FL 33708
Research
Search our News Articles Archives for diabetes and health news. Search by word or phrase. The latest article will appear first.
First of New Class of Drugs For Diabetes Shown Successful
Posted: Thursday, June 10, 2004
Exenatide, the first of a new class of drugs for type 2 diabetes, was shown to reduce blood glucose (sugar) and body weight, and was associated with improvement in markers of beta cell. "Because exenatide has multiple underlying anti-diabetes actions — as well as the ability to promote weight loss, which is often important for people with type 2 diabetes — it holds the potential to be a pivotally important drug in diabetes care," function,


How We Grew So Big
Posted: Friday, June 04, 2004
So why is it happening? It's natural to try to find something to blame--fast-food joints or food manufacturers or even ourselves for having too little willpower. But the ultimate reason for obesity may be rooted deep within our genes


Britain Opens World's First Stem Cell Bank
Posted: Saturday, May 29, 2004
The world's first embryonic stem cell bank opened in Britain, breaking new ground in one of the most controversial areas of medical research. The bank aims to store and supply stem cell lines for research and ultimately for treatment of conditions like diabetes, cancer, Parkinson's and Alzheimer's disease. Its store of stem cells is expected to number tens of thousands


Half of Edmonton Protocol Patients Insulin-Free
Posted: Saturday, May 29, 2004
Half of the 36 patients with type 1 diabetes who have received islet cell transplants under the Edmonton Protocol are insulin free.For those still taking insulin, there has been a decrease from 36 units at baseline to an average 21 units per day now, he said. For patients who are insulin-free, glucose control has been excellent, with fasting glucose and hemoglobin A1c levels within the normal range,insulin-free


New Degree Available Due To Increase in Diabetes Amputees
Posted: Saturday, May 29, 2004
A new bachelor's degree program in orthothics and prosthetics is being offered in 4 schools.
The courses on devices supporting the spine or extremities and on artificial limbs often lead to highly paid jobs as baby boomers age.

As baby boomers age, and more diabetes is being diagnosed, the need for artificial limbs is expected to increase, creating more of a demand for the degree.





New Anti-Obesity Device On Trial In Italy
Posted: Wednesday, May 19, 2004
Surgeons in Italy have started testing a novel way to combat the growing scourge of obesity -- a device implanted into patients that gives them the sensation of feeling full


Diabetes Breakthrough For Reversing Type 1 Diabetes
Posted: Wednesday, May 05, 2004
Children who are dependent on insulin injections could now be treated with tablets after researchers at Plymouth's Peninsula Medical School discovered a new, genetic cause of diabetes.


Diabetes Susceptibility Gene Discovered
Posted: Saturday, April 10, 2004
Researchers have known for decades that diabetes runs in families and that that environmental factors, such as obesity and physical inactivity, also play a big role. Several lines of research are coming together and point to a common culprit. Many cases of type 2, or adult onset, diabetes can now be traced, at least in part, to common variations near the same gene. This gene, known as HNF4a, serves as a master switch that controls many genes that are active in both the pancreas and liver.


Changes in Gene May Make People Prone to Diabetes
Posted: Thursday, March 18, 2004
A gene that helps control pancreatic and liver cells may also make certain people prone to type 2 diabetes.
While there are no immediate implications,.it may be possible one day to get a genetic screening and learn whether one is susceptible.


Unique Plants To Treat Diabetes
Posted: Thursday, March 04, 2004
Clinical trials may be done with three indigenous plants to South Africa which, have been shown to have diabetes-treating properties.

Research has provisionally found the plants - prescribed by traditional healers to their patients - to be effective and non-toxic, If successful, a drug developed from the research would be much cheaper than existing commercial medicine for type 2 diabetes.


Costa Rica Travel Corp. will donate a portion of the proceeds to and is a sponsor of Defeat Diabetes Foundation.
Send your unopened, unexpired test strips to

:


Defeat Diabetes Foundation
150 153rd Ave, Suite 300
Madeira Beach, FL 33708
DDF advertisement
Analyze nutrition content by portion
DDF advertisement