This site complies with the HONcode standard for trustworthy health information:
verify here.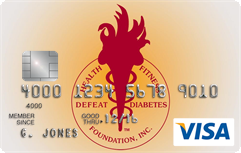 Rewarding for
you and us
Defeat Diabetes Foundation
Defeat Diabetes
Foundation
150 153rd Ave,
Suite 300
Madeira Beach, FL 33708
Research
Search our News Articles Archives for diabetes and health news. Search by word or phrase. The latest article will appear first.
Impaired Fasting Glucose Increases Risk Factors for CVD Mortality
Posted: Saturday, July 14, 2007
New studies are showing that we must treat impaired fasting glucose more aggressively.


Exercise Key in Control of Type 2 Diabetes: 103 Studies
Posted: Saturday, July 14, 2007
The review found, studies that focused only on boosting exercise levels yielded greater benefits than those that tried to change patients' diets, exercise habits and medication adherence all at once.


Progression of Newly Diagnosed Impaired Fasting Glucose to Diabetes in 3 Years
Posted: Saturday, July 14, 2007
On average, a person newly diagnosed with elevated fasting blood sugars above 100mg/dL progresses to diabetes within less then 3 years. Telling patients with prediabetes to watch what they eat and exercise and come back next year, doesn't work! More aggressive therapy is needed.


Scientists Working On A New Insulin Pill
Posted: Saturday, July 14, 2007
Insulin injections may soon be a thing of the past.


Anti-Fat Injection Can Melt Fat Away, Reducing Risk for Metabolic Syndrome
Posted: Saturday, July 14, 2007
For those who eat to combat stress, researchers here may have made a dream come true -- an injection that inhibits a well-know peptide, that makes fat melt away, at least in mice.


Beta-Blockers Exert Anti-Atherosclerotic Effects
Posted: Saturday, July 14, 2007
Beta-blocker therapy can provide statistically significant regression of coronary artery plaque, and slow the progression to coronary atherosclerosis.


Yogurt Can Help Delay Diabetes
Posted: Saturday, July 14, 2007
Homemade curd delays onset of diabetes, slowing down the progression of diabetes, lowering bad cholesterol and raising heart-protective good cholesterol. The findings have been reported in the latest issue of international journal Nutrition.


Lipid Effects of Diabetes Agents May Protect Arterial Function
Posted: Saturday, July 14, 2007
Lipoprotein subfraction changes may be at the root of the dyslipidemia accompanying type 2 diabetes and help explain how thiazolidinediones improve carotid intima-media thickness.


Diabetics at Increased Risk of Hearing Loss
Posted: Saturday, July 07, 2007
Diabetics should be screened for hearing loss because they have twice the risk of developing hearing loss as are nondiabetics.


For Diabetes/Prediabetes Screening, Random Blood Sugars are Cheaper and Easier Then OGTT
Posted: Saturday, July 07, 2007
For diabetes and prediabetes screening, random plasma glucose testing alone appears to be at least as good as the full gamut of metabolic syndrome tests, and is easier and cheaper to boot, researchers found.


Costa Rica Travel Corp. will donate a portion of the proceeds to and is a sponsor of Defeat Diabetes Foundation.
Send your unopened, unexpired test strips to

:


Defeat Diabetes Foundation
150 153rd Ave, Suite 300
Madeira Beach, FL 33708
DDF advertisement
Analyze nutrition content by portion
DDF advertisement