This site complies with the HONcode standard for trustworthy health information:
verify here.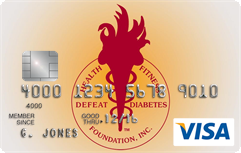 Rewarding for
you and us
Defeat Diabetes Foundation
Defeat Diabetes
Foundation
150 153rd Ave,
Suite 300
Madeira Beach, FL 33708
Research
Search our News Articles Archives for diabetes and health news. Search by word or phrase. The latest article will appear first.
Indian Herb Again Shows Promise for Diabetics
Posted: Friday, August 03, 2007
The traditional Indian herbal Salacia oblonga, can be effective for diabetics to lower blood sugars by 23% and insulin responses by 29%, says a new study from the US that helps build the science behind the herb.


Taking Statins May Increase Cancer Risk
Posted: Friday, August 03, 2007
Lowering cholesterol with statins may slightly increase the risk of cancer, a study suggests more moderate doses.


Even Diet Soft Drinks Are Associated With An Increased Risk of Heart Disease
Posted: Friday, August 03, 2007
Diet soft drinks are lower in calories, but are still associated with a greater risk of heart disease as are sugar-laden sodas, according to a new study.


Both Diabetes TZD Drugs 'Pose Heart Risk'
Posted: Friday, August 03, 2007
Rosiglitazone and pioglitazone, both drugs commonly prescribed to treat type 2 diabetes double the risk of heart failure, a study of data on more than 78,000 patients suggests.


Rosiglitazone Seen No Better than Other Drugs in Diabetic Control
Posted: Friday, August 03, 2007
The data from 8,432 patients found that glycemic control, as measured by levels of HbA1c, was no better in patients given rosiglitazone than those given other antidiabetic drugs, found Bernd Richter, M.D., of the University of Duesseldorf, and colleagues.


Patient Compliance Improves Through 'Motivational Interviewing
Posted: Friday, August 03, 2007
Patients often resist the advice of health care providers and thus neglect what is in their best interests. But research found that exploring a patient's motivation for resistance, through a process call motivational interviewing, can greatly increase compliance.


FDA To Ask If Avandia Should Stay In The Market
Posted: Friday, August 03, 2007
The FDA will ask outside advisers if GlaxoSmithKline Plc's diabetes drug Avandia should stay on the market or be subject to new warnings or limits.


High Nonfasting Triglyceride Levels Associated With Increased Risk for Cardiovascular Events
Posted: Friday, August 03, 2007
Results from two studies indicate that elevated nonfasting triglyceride levels are associated with cardiovascular events such as a heart attack, with one study finding that triglyceride levels measured after fasting does not show this association.


Concurrent Counseling With Dietitian, Physician Is Effective in Achieving Weight Loss
Posted: Friday, August 03, 2007
Concurrent counseling with a dietitian and a physician in an outpatient setting is effective in achieving and maintaining weight loss, according to a new study.


Healthy Lifestyle in Middle Age Reduces Mortality and CVD Later in Life
Posted: Friday, August 03, 2007
Adoption of 4 healthy lifestyle habits in middle age is associated with a 40% reduction in all-cause mortality and 35% reduction in CVD events within 4 years.


Costa Rica Travel Corp. will donate a portion of the proceeds to and is a sponsor of Defeat Diabetes Foundation.
Send your unopened, unexpired test strips to

:


Defeat Diabetes Foundation
150 153rd Ave, Suite 300
Madeira Beach, FL 33708
DDF advertisement
Analyze nutrition content by portion
DDF advertisement