This site complies with the HONcode standard for trustworthy health information:
verify here.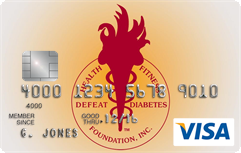 Rewarding for
you and us
Defeat Diabetes Foundation
Defeat Diabetes
Foundation
150 153rd Ave,
Suite 300
Madeira Beach, FL 33708
Research
Search our News Articles Archives for diabetes and health news. Search by word or phrase. The latest article will appear first.
Stem Cells Treating Diabetic Wounds
Posted: Monday, March 25, 2013
Diabetic patients have an impaired ability to heal wounds, so there is a critical need to develop new treatments to improve healing.


Mortality Grows in Diabetic and Pre-Diabetic Patients
Posted: Monday, March 25, 2013
Diabetes survival rates are decreasing and the death rate for individuals with pre-diabetes increased from 11.19 to 14.02 deaths per 1,000 person-years.


Small Lifestyle Changes Improve Outcomes for Diabetes Patients
Posted: Monday, March 25, 2013
Small changes have big impacts and knowledge is golden.


Cost of Diabetes is Rising and Set to Explode
Posted: Monday, March 18, 2013
The cost of diabetes in the United States has climbed 41% since 2007.


Vitamin D Supplement Beneficial for CV Health in Diabetic Patients
Posted: Monday, March 18, 2013
Daily dose of vitamin D supplement can decrease adverse cardiovascular events as the level of adiponectin...


Sugar Behind the Rise of Diabetes Worldwide
Posted: Monday, March 11, 2013
Sugar intake linked to high diabetes prevalence, not obesity….


A New 3-Day Disposable Insulin Delivery Device for Type 2 Diabetic Patients
Posted: Monday, March 11, 2013
PaQ(TM) can help type 2 diabetic patients increase compliance as well as provide better and safer glycemic management…


Study Explains Weight Gain with Diabetes Therapy
Posted: Tuesday, March 05, 2013
Weight gain from intensive glucose-lowering treatment is more likely in patients….


Losing Weight with a Fat Transplant
Posted: Monday, February 25, 2013
A new treatment that could help patients shed the excess weight….


Higher Risk of Diabetes with Diet Drinks
Posted: Monday, February 18, 2013
A study with more than 66,000 women confirms a link between sweet soft drinks and type 2 diabetes and reveals for the first time that, contrary to received wisdom, there is a higher risk of diabetes from so-called 'diet' or 'light' drinks than from 'normal' sweetened soft drinks.


Costa Rica Travel Corp. will donate a portion of the proceeds to and is a sponsor of Defeat Diabetes Foundation.
Send your unopened, unexpired test strips to

:


Defeat Diabetes Foundation
150 153rd Ave, Suite 300
Madeira Beach, FL 33708
DDF advertisement
Analyze nutrition content by portion
DDF advertisement