This site complies with the HONcode standard for trustworthy health information:
verify here.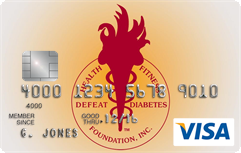 Rewarding for
you and us
Defeat Diabetes Foundation
Defeat Diabetes
Foundation
150 153rd Ave,
Suite 300
Madeira Beach, FL 33708
Care » Surgery
Search our News Articles Archives for diabetes and health news. Search by word or phrase. The latest article will appear first.
Preoperative Hyperglycemia Imperils Orthopedic Surgery Outcome
Posted: Wednesday, October 25, 2006
Study finds a sixfold higher threat of pulmonary embolism after hip or knee replacements.


New Joint Guidelines for CVD and Diabetes from 2 European Associations
Posted: Thursday, October 12, 2006
Diabetes and cardiovascular diseases (CVD) often appear as the two sides of a coin: on one side, diabetes has been rated as an equivalent of coronary heart disease, and conversely, many patients with established coronary heart disease (65-70 %) suffer from diabetes or its pre-states.




Many Patients wth Diabetes and Heart Disease Quit Medicine Too Early
Posted: Thursday, October 05, 2006
Two new studies show that nonadherence to medication is common among recent MI patients and in those with diabetes, resulting in higher mortality.



New Diabetes Guidelines Target Foot Complications, Amputations
Posted: Thursday, September 28, 2006
New guidelines for health care professionals could lead to significantly fewer foot complications and amputations by changing the way doctors treat the feet of diabetes patients.


High Blood Glucose Boosts Short-Term Mortality in Heart Failure Patients
Posted: Wednesday, August 23, 2006
An elevated blood glucose level on hospital admission is associated with increased 30 and 60-day mortality in nondiabetic patients with heart failure.


Diabetes Increases Risk of Infection in Renal Transplant Recipients
Posted: Friday, July 28, 2006
Renal transplant graft recipients with diabetes, whether long-standing or newly diagnosed, are at heightened risk of developing infections requiring hospitalization in the posttransplant period.


Gastric Bypass Superior to Banding for Super Obese
Posted: Friday, July 28, 2006
For super morbidly obese patients, Roux-en-Y gastric bypass surgery is a better approach than gastric banding, according to researchers.


Preop Glycemic Control Decreases Infection Risk
Posted: Friday, July 07, 2006
Tight control of glucose in the postoperative period results in fewer complications, including infections, and decreased mortality in both diabetic and nondiabetic patients.


High Blood Sugar Deadly After Heart Attack
Posted: Friday, June 23, 2006
Death was 15 times more likely in patients with hyperglycemia, with just one milligram per declliter above normal.


Startling New Data for Infection-Induced Amputation and Diabetes
Posted: Friday, June 09, 2006
Persons with diabetes who develop an infection are at a 55-fold greater risk for hospitalization, and an alarming 154-fold greater risk for amputation.


Costa Rica Travel Corp. will donate a portion of the proceeds to and is a sponsor of Defeat Diabetes Foundation.
Send your unopened, unexpired test strips to

:


Defeat Diabetes Foundation
150 153rd Ave, Suite 300
Madeira Beach, FL 33708
DDF advertisement
Analyze nutrition content by portion
DDF advertisement