This site complies with the HONcode standard for trustworthy health information:
verify here.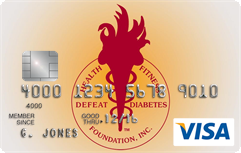 Rewarding for
you and us
Defeat Diabetes Foundation
Defeat Diabetes
Foundation
150 153rd Ave,
Suite 300
Madeira Beach, FL 33708
Care » Surgery
Search our News Articles Archives for diabetes and health news. Search by word or phrase. The latest article will appear first.
Simultaneous Transplant Gives Best Results in Diabetics with Kidney Disease
Posted: Tuesday, May 12, 2009
For patients with Type 1 diabetes who need a kidney transplant, simultaneous pancreas-kidney (SPK) transplantation offers a higher survival rate than other options but with some increased risks, reports a study.


Elderly Diabetics at Risk for Gangrene
Posted: Sunday, March 29, 2009
Gangrene, the nasty condition known to cause black and green limbs due to infection and a leading cause of amputations, and most recognized as a product of war wounds or conditions, is now being mentioned as a risk for elderly diabetics. With both the number of elderly, and the incidence of diabetes, rising in the United States, this is potentially troubling news that needs to be addressed.


Bariatric Surgery Causes Most Cases of Type 2 to Remit Long-Term
Posted: Thursday, March 26, 2009
In morbidly obese patients with Type 2 diabetes, bariatric surgery leads to resolution or improvement of the disease in close to 90% of cases, with benefits usually maintained for at least 2 years, according to a meta-analysis.


Self-Donated Stem Cells Help Diabetics
Posted: Wednesday, March 18, 2009
Autologous stem cell (ASC) infusions appear to greatly improve glycemic control in diabetics. The benefits of the procedure were further enhanced through hyperbaric oxygen (HBO) treatment, before and after. The findings give some promise to a disease (specifically, type 2 diabetes) that is a growing worldwide problem, and has no known cure.


Sulphonylurea Drugs Can Have Neuroprotective Effects in Diabetic Patients
Posted: Wednesday, March 04, 2009
Hospitalized diabetic stroke patients who receive sulphonylurea therapy appear to be less likely to die and more likely to have a better outcome than patients who do not receive this type of therapy, according to data analyzed from a large patient population that was diagnosed with ischemic stroke.


Medicare OKs Bariatric Surgery As Diabetes Treatment
Posted: Tuesday, February 24, 2009
The Centers for Medicare & Medicaid Services, or CMS, announced last week a clarification in its policy for Medicare coverage of bariatric surgery as a treatment for certain beneficiaries with type 2, or non-insulin-dependent, diabetes.


Which Bariatric Surgery for Which Type 2 Patient? It Matters!
Posted: Tuesday, February 24, 2009
The 2 major types of bariatric procedures for obese patients — bypass surgery and restrictive surgery — have different effects on gut hormone secretion, and thus on insulin secretion and sensitivity. These effects should be considered when choosing a surgical approach for severely obese patients with type 2 diabetes and when managing their diabetes postsurgery.


Bypass Surgery For Heart Patients Better Than Stents In The Long Term
Posted: Wednesday, September 10, 2008
For heart patients with clogged arteries, the choice between bypass surgery or an angioplasty may come down to one question: How many procedures would you like to have?


C-Section Delivery Increases Risk for Type 1 Diabetes
Posted: Tuesday, August 26, 2008
Babies delivered by Caesarean section (C-section) are significantly more likely to develop juvenile (type 1) diabetes, according to a recent study. This observation could help explain how this poorly understood disease develops.


Traditional Laser Treatment More Effective than New Drug Therapy for Preserving Eyesight in Diabetic Patients
Posted: Friday, August 08, 2008
Five years ago, ophthalmologists started using steroid injections as a new way of treating diabetics with swelling in their eyes. Now, research shows that the traditional treatment for this disorder is still more effective, according to results from a new study.


Costa Rica Travel Corp. will donate a portion of the proceeds to and is a sponsor of Defeat Diabetes Foundation.
Send your unopened, unexpired test strips to

:


Defeat Diabetes Foundation
150 153rd Ave, Suite 300
Madeira Beach, FL 33708
DDF advertisement
Analyze nutrition content by portion
DDF advertisement