This site complies with the HONcode standard for trustworthy health information:
verify here.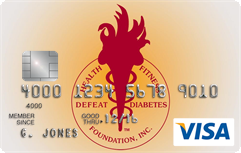 Rewarding for
you and us
Defeat Diabetes Foundation
Defeat Diabetes
Foundation
150 153rd Ave,
Suite 300
Madeira Beach, FL 33708
Care » Surgery
Search our News Articles Archives for diabetes and health news. Search by word or phrase. The latest article will appear first.
Risk Factors that Lead to Poor Outcomes for Bariatric Surgery
Posted: Wednesday, August 05, 2009
Several risk factors may help identify factors linked to poor outcomes for bariatric surgery, according to the results of a study.


Good Glucose Control Important for Joint Replacement Patients
Posted: Wednesday, August 05, 2009
Diabetic patients with poor control of blood glucose face an increased risk of post-surgical complications and death following total hip or knee arthroplasty, according to a new study.


Hypoglycemia Linked with Mortality in Hospitalized Diabetic Patients
Posted: Wednesday, July 22, 2009
According to the results of a retrospective cohort study, in diabetic patients hospitalized in the general ward, hypoglycemia is common and is associated with an increased length of stay (LOS) and higher mortality rate.


Nearly Half of Older Patients Projected to Die while Waiting for Kidney Transplant
Posted: Tuesday, June 30, 2009
Forty-six percent of patients over age 60 currently on the waiting list for a kidney transplant will die before they receive an organ from a deceased donor, reports an upcoming study.


Blood Donations from Diabetics can be Unsafe
Posted: Wednesday, June 03, 2009
Amid emerging concerns that blood platelets donated for transfusion by individuals with Type 2 diabetes may be unsafe, scientists are reporting the first detailed identification and analysis of a group of abnormal proteins in platelets from diabetic donors. The study could lead to screening tests to detect and monitor these so-called "high risk platelets," the researchers say.


Bariatric Surgery Patient Database Exceeding 120,000
Posted: Wednesday, June 03, 2009
With more than 120,000 patients having a bariatric surgery procedure, we now have a database that can help in determining which patients would benefit from the different forms of bariatric surgery.


Bone Marrow Stem Cells Reverse Heart Failure
Posted: Friday, May 29, 2009
Because of the lack of available hearts for transplantation, in addition to excessive medical costs, many people are living with dysfunctional, or "failing" hearts. A new stem cell treatment, involving injection of bone marrow stem cells into skeletal muscle, appears to help reverse heart failure by repairing cardiac tissue.


Will Surgery Revolutionize Diabetes Treatment?
Posted: Tuesday, May 26, 2009
New data presented at the recent AACE meeting shows that metabolic surgery, a new surgical approach to metabolic disease, may provide the key to curing diabetes in some patients. However, if the result is normal blood sugars for Type 2 patients without medications, is it a cure?


Nonstop Insulin Improves Vascular Surgery Outcome
Posted: Tuesday, May 26, 2009
Continuous perioperative insulin infusion reduces the incidence of major cardiovascular events in patients who undergo vascular surgery, researchers report.


New Guidelines Address Treatment of Hospitalized Patients with High Blood Sugars
Posted: Wednesday, May 20, 2009
A consensus statement of the American Association of Clinical Endocrinologists (AACE) and the American Diabetes Association (ADA) issues clinical recommendations on the proper treatment of hospitalized patients with high blood glucose levels.


Costa Rica Travel Corp. will donate a portion of the proceeds to and is a sponsor of Defeat Diabetes Foundation.
Send your unopened, unexpired test strips to

:


Defeat Diabetes Foundation
150 153rd Ave, Suite 300
Madeira Beach, FL 33708
DDF advertisement
Analyze nutrition content by portion
DDF advertisement